Update - I was planning on posting these in the painting board but I figured I most as well post them here for you to compare. Plus it's the scheme I want C&C on, not my distinctly average painting skills!
I've painted three models - two Sergeants (Power Sword and Power Fist) and my Commander (Boltgun) in three different camo schemes to see which I prefer. In the end I'm not really any closer to deciding, so I may have to do one unit in each scheme. :P I thought I'd post them here to see which scheme you guys prefer. Please excuse the unfinished bases I haven't decided how to paint them yet.
Sergeant #1 (who will be leading my Veteran squad)
This guy has a kind of tiger stripe pattern. Of the three variations it is probably the quickest to paint.
[table]
[tr]
[td]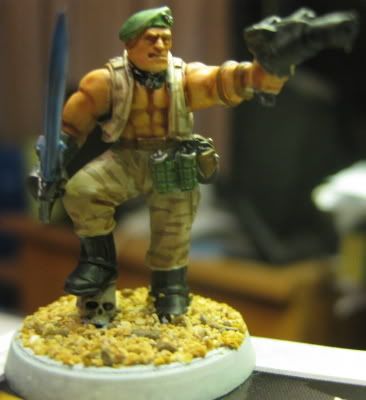 [/td]
[td]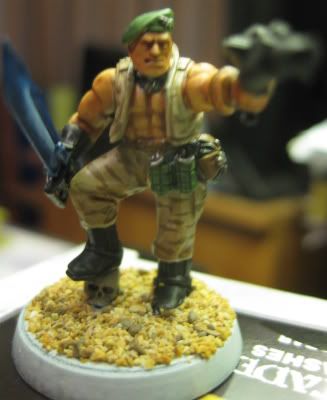 [/td]
[td]
[/td]
[/tr]
[/table]
[hr]
Sergeant #2 (who will be leading one of the Infantry squads)
Based on the photo at the star of the thread. Didn't come out as good as I had hoped but still quite pleased with it! The model's head is comically oversized IMO.
[table]
[tr]
[td]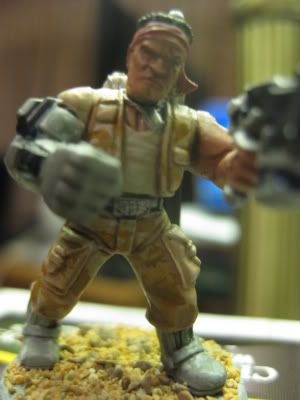 [/td]
[td]
[/td]
[td]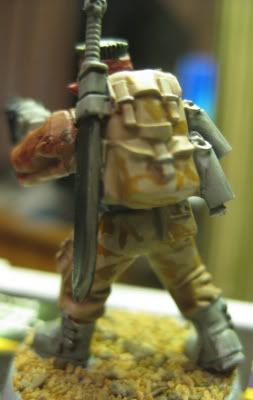 [/td]
[/tr]
[/table]
[hr]
Commander
I was struggling for ideas so I used the urban camo suggestion on the GW site modified for desert fighting. Pleased with how it came out.
[table]
[tr]
[td]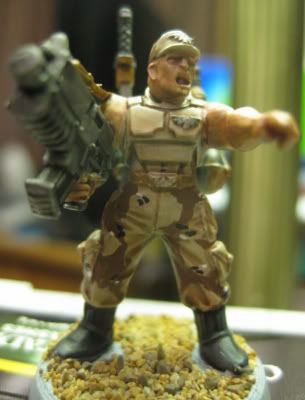 [/td]
[td]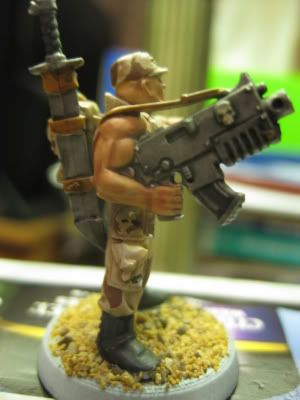 [/td]
[td]
[/td]
[/tr]
[/table]
[hr]
Please let me know what you think.
Not just the camo necessarily either, tell me what you think works and what doesn't (I've used different methods for the skin on each, and the weapons/metal and straps). Personally I was dissapointed with the powerfist, the colour I used looks too much like the sprue plastic so it just looks unpainted. :-\