Hmmm, thank you for the advise, as it happens i've just completed a guardsmen with the design on his *right* shoulder, i decided to do the whole plate red, and paint on the design
, for a first attempt... i'm pretty impressed
Side (w/ a good view of the symbol)
Behind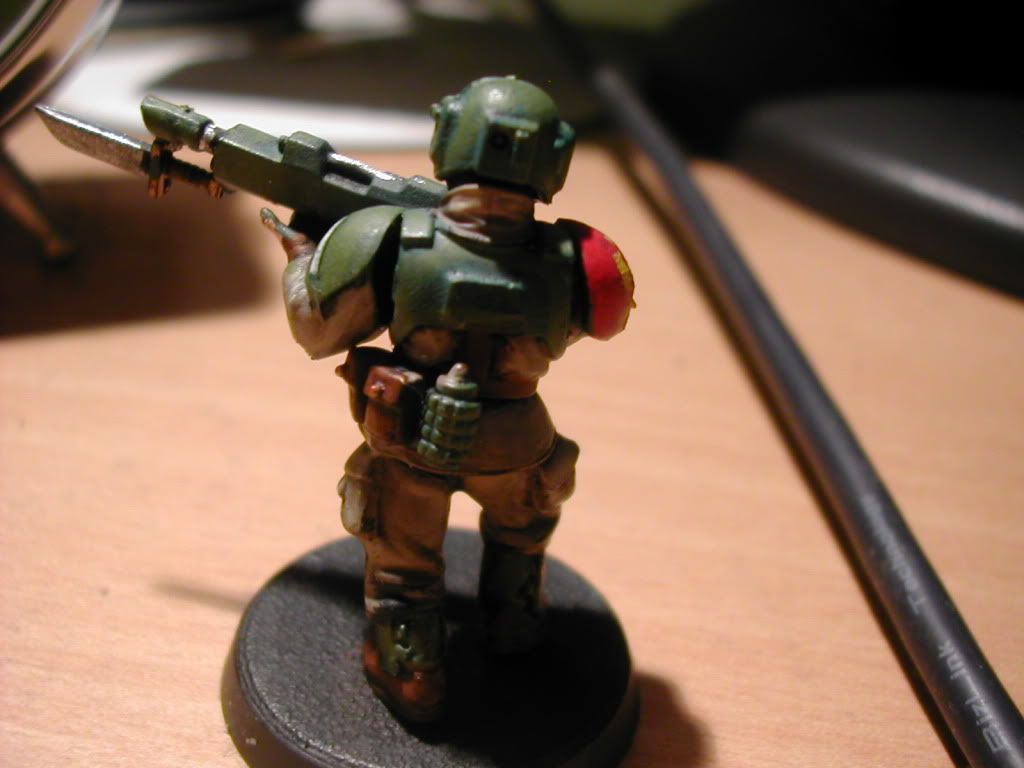 Now, my questions are 1) does the symbol look good?, and 2) Does the bright red fit well with the green & cream?
my parents liked it, despite the fact they said originally, when i told them my idea that it might not work (bright red & green & cream)... To be honest, i'm quite keen
, an army of Commie Guardsmen- For the Motherland! ;D
Be honest though please (dont play it up becuase i like it)
Thank you
Hmmm, speaking to my friend, he says the red clashes w/ the green (although the symbol looks good), now then, i was trying to think about some way to tie the red in, then i remembered the kasrkin camo scheme... although tbh, i'm not much good at camo :/
I'll wait till i get more opinions before i do anything else...