Well, the time has come, during the rebirth of my Valhallan army, to sculpt a commander. Now, with a few practice sculpts under my belt, including a junior Officer form of Generalissimo Stankov, a model based off of an image in IG Ed. 3, and a Savlar Chem-Dog, I feel I'm ready to make this happen.
I've built the skeleton of sorts, using a few cadian bits. I only really use these to cut down on greenstuff, I just sand all the detail off, and use heavy gauge steel wire to armature everything.
The plan is for the commander to hold a powersword in his right hand, and a plasma pistol in the left.
Heres a pic of the concept, piccies of the model WIP to come sooner.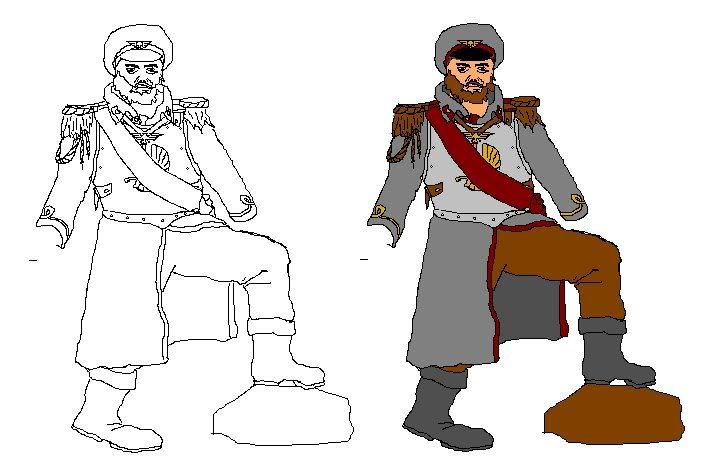 However, this isn't in hobby, so I need opinions for gameplay.
What should I equip him with?
I'm thinking:
Power Weapon
Plasma Pistol
Carapace Armor
Trademark Item (Voice, I know its unorthodox, but my troops hearing his stentorian roar amidst the battle is most inspiring)
Krak Grenades
Thoughts? I'm expecting this guy to get stuck in combat quickly, so I'm gearing him up for assault. He'll be in a Chimera with a Reggie Standard, Holy Relic, Medic, Master Vox, Commissar w/ Power Fist, and Pysker.
Ideas?
Stankov