1750 pts Elysians
---
Well during the summer I am planing to complete my Elysian army. Though I have one fully functional at the moment, I still want to expand it with more models.

ATM I only have around 55-60 Elysian infantry models, so the list I am currently using is really overtooled with wargear. The 6 Valkyries take up most of the points though.

Anyhow... new list will increase the number of infantry from 55 to 101 models. Now the fluff won't be 100% correct, but I'll just make some kund of "counts as" story later on.


HQ

Command Squad @ 100 pts
Snipers x4
Astropath

Command Squad @ 90 pts
Meltagun x4


ELITE

Sanctioned Psykers x10 @ 110 pts

Ratling snipers "Counts as weak Elysian snipers" x10 @ 100 pts

Storm Troopers x10 @ 205 pts
Plsamagun x2, power weapon


TROOPS

Veterans @ 130 pts
Plasmagun x3, Missle Launcher

Veterans @ 130 pts
Plasmagun x3, Missle Launcher

Veterans @ 100 pts
Meltagun x3

Veterans @ 85 pts
Flamer x3

Penal Legion @ 80 pts

Penal Legion @ 80 pts


FAST ATTACK

Valkyrie x2 @ 280 pts
MRP, Heavy bolter

Vendetta @ 130 pts

Vendetta @ 130 pts


Total models: 101 +4 vehicles
Total points: 1750


The HQ with meltaguns jumps into one of the flyers, and the other HQ stays on ground to call in the reserves and snipe random enemies.

The Psykers I plan to use in combination with the Snipers, if not... just blast the living hell out of a random unit.

Storm troopers, will most likely ride in Valk/Vendetta. No grand plan with them really. Just there to freak people out. Make them chase the storm troopers as they are a potensial threat.

Veterans with plasmaguns... stand and shoot basically. Hopefully the HQ is close enough to give orders to them.

Veterans with meltas and flamers will ride Flyers of some kind. Grab objectives and hunt whatever they can handle.

Penal Legion, a wild card, but I do think they can be effective. These will be counted as something else than penal soldiers in the future...

Valks hunt infantry and Vendettas goes for vehicles.


Now I have no experiance of this kind of list, but I think I have covered most parts. Anti tank and anti infatry. 6 scoring units. Mobile infantry and static infantry.

Comments are welcome. Bare in mind though... I disslike common guard infantry. I can't find myself using them. Even if they might be more cost effective, yadda yadda.
I would also like to try to stick to 100+ models.


Thanks in advance.
__________________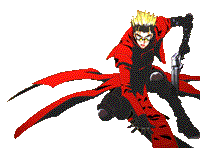 It's just a game... have fun!