I was originally inspired by FOXX to use the old M-16 ammo boxes to make cases for your minis. So I took some time and decided to give it a try.
The use of this ammo box was to fit 2 tanks ( a leman russ and a custom tank), and then also fit about 45 guardsmen. I would like to note that these and not WIP pictures. I went back and tried my best to be able to take you through the steps.
Supplies...
1. 3 of these
http://www.scifigenre.com/itemDetail...HQJWHG1WXO0NS1
2. Just one of these
http://www.scifigenre.com/itemDetail...HQJWHG1WXO0NS1
3. An M-16 Ammo Box
4. A hobby knife
5. And 30-60 minutes
Step By Step
Step one
is simple enough, just get out all your supplies in a suitable place, in my case, the floor.
Step two
is get out the minis you plan on putting in your case. This is vital due to the somewhat compact size of the case.
Step three
Is to get out the large piece of foam.
Step four
is simply cutting it to the size of the ammo box, just hold it up next to it and make a close cut, it doesn't have to be perfect.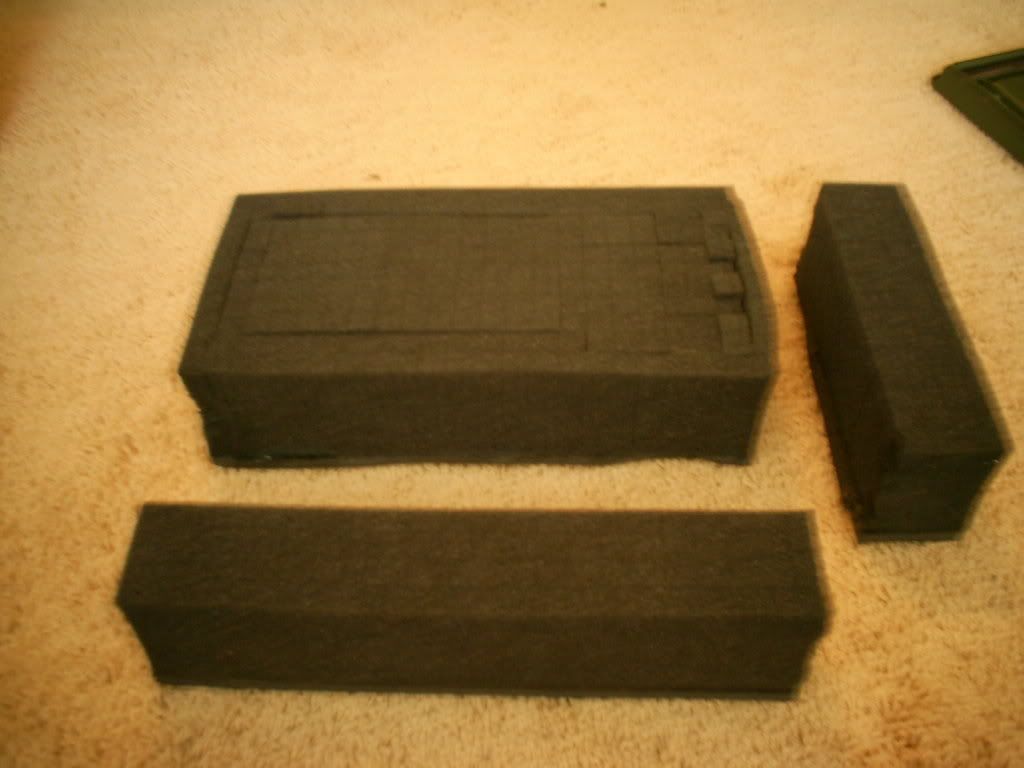 Step five
is measure and pull out the foam where you want the tanks/minis to go.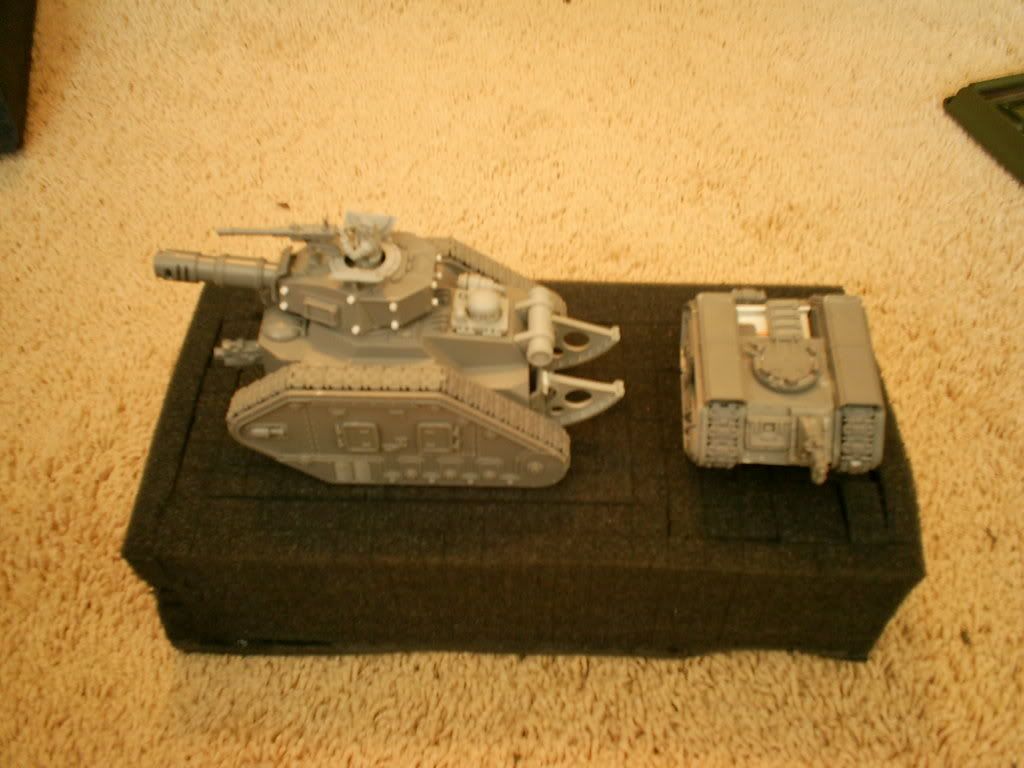 Step six
is to measure and cut the foam for the other three pieces of foam you have. These will be used for the infantry.
Step six
Once you have cut the piece out to put in the ammo box, you'll need to pull out the foam for where your infantry will go. A 2 by 3 spot will suffice for guardsmen. On this piece of foam you can make 15 2 by 3 spots.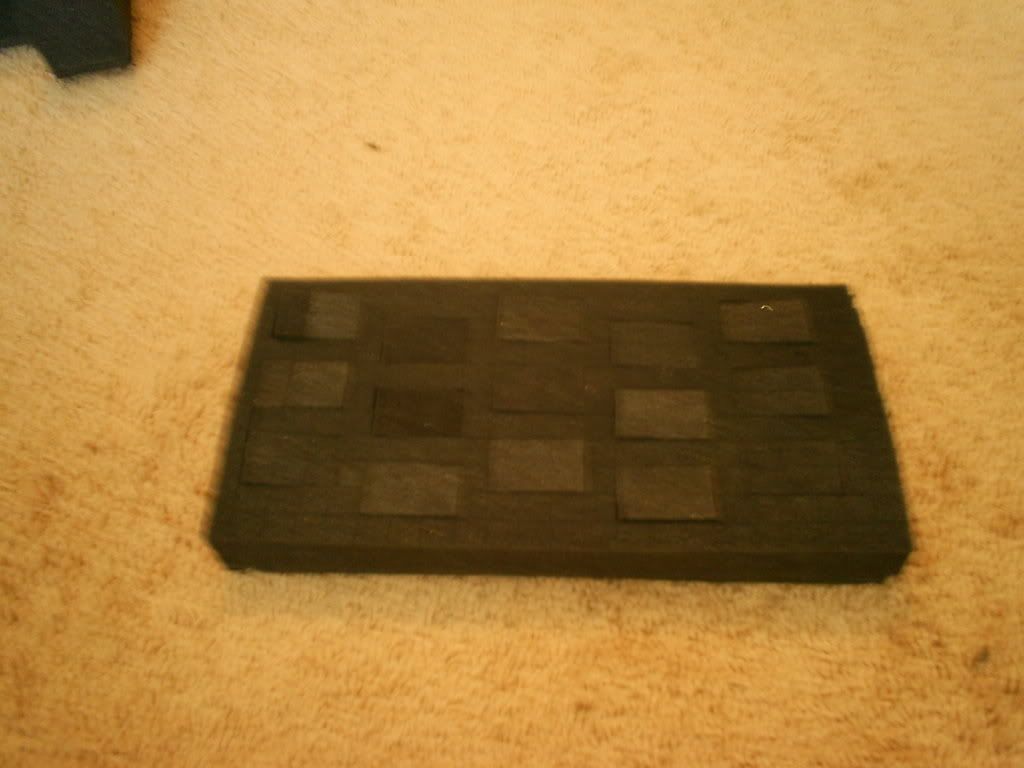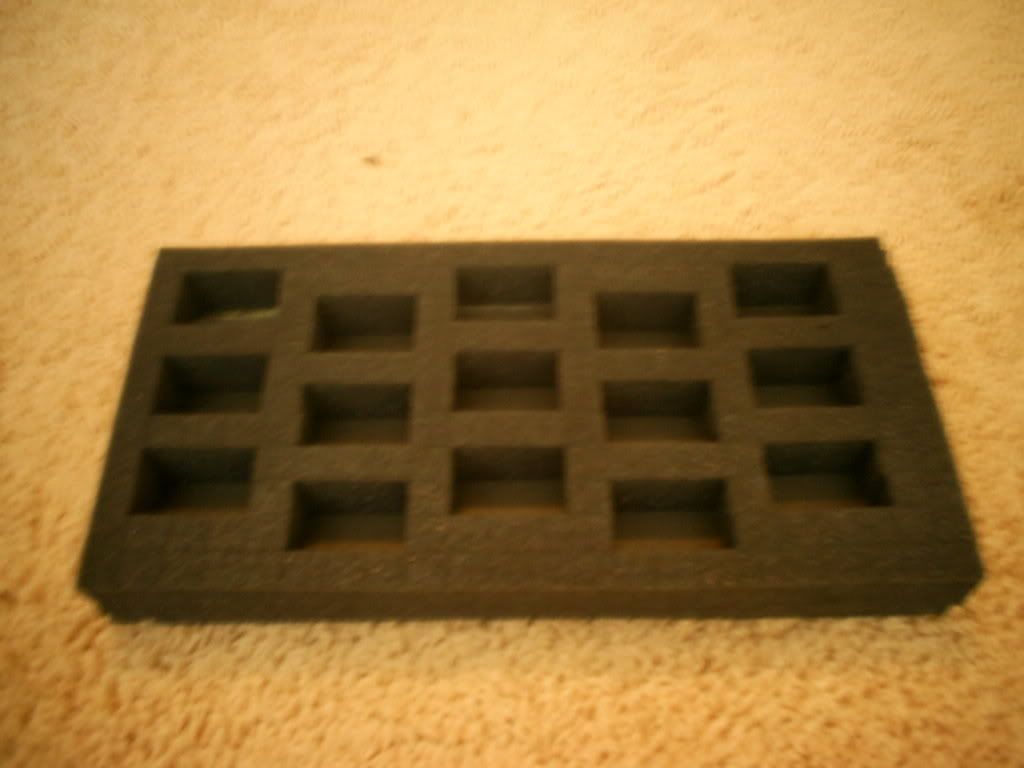 Step seven
just put your models in the trays and slide them into the case.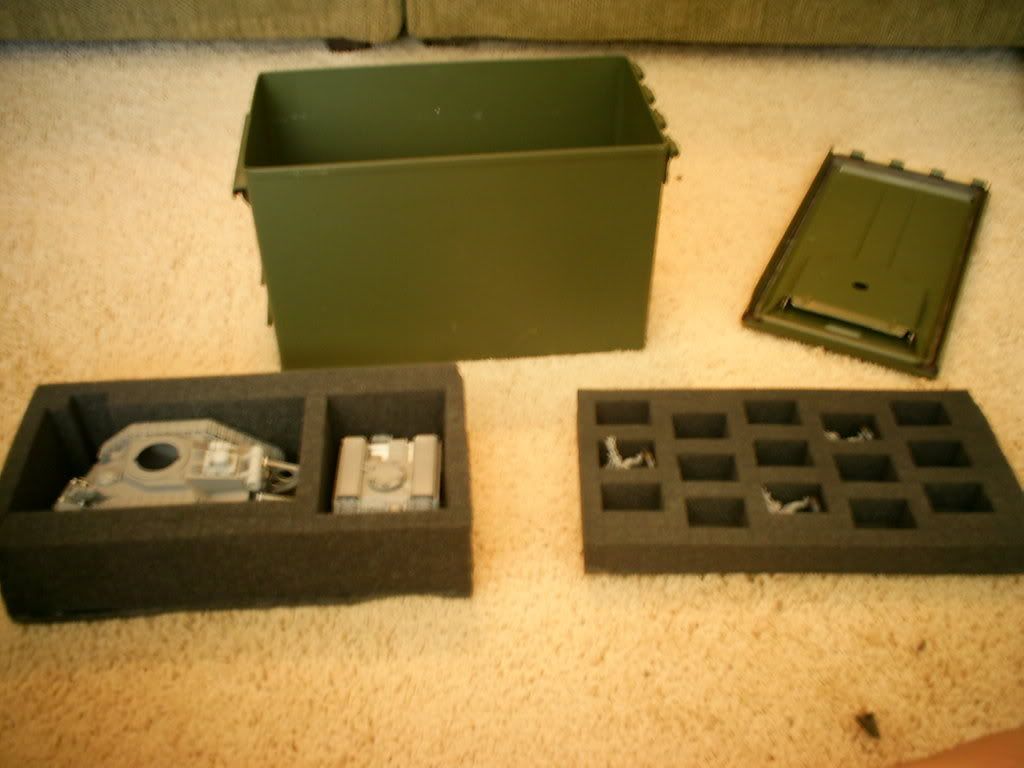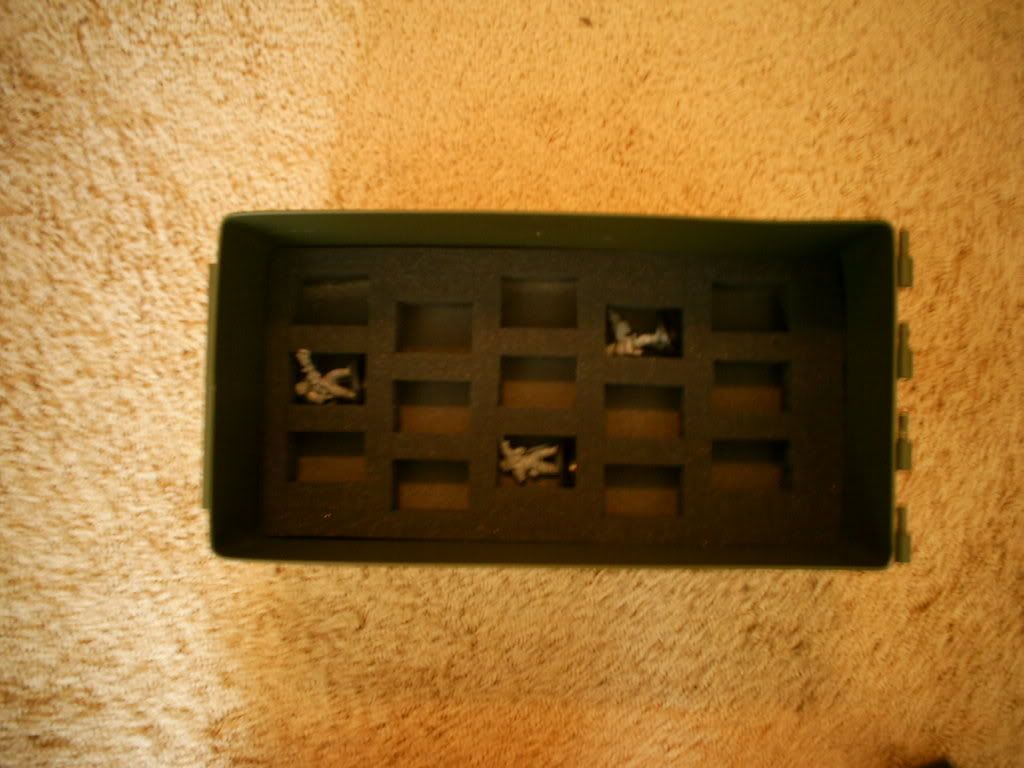 Well that about sums it up, you can fit a decent amount of stuff in this case if you've done it right. It also goes along great with a themed army like IG. Enjoy.