Yesterday I was playing a game against my brother and the following situation arised when I shot with Railgun Submunition at his guardsmen: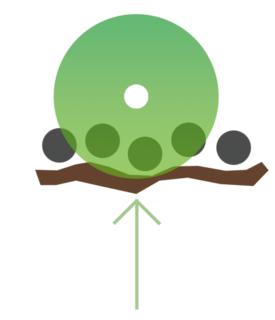 The Guardsmen where behind cover, but the blast landed behind the guardsmen's cover.
Now, as the green arrow indicates, I fired at the guardsmen from their covered side, so my brother claimed his men got a cover save because the shot had to pass trough cover before it reached his unit. I, on the other hand, claimed the men didn't get a cover save because it counted as if the shot came from the center hole of the template, and therefore from their uncovered rear.
It boils down to this:
Are models hit by a blast template hit from the point where the firer is located, or from the center hole of the template?