Quote:
Originally Posted by MagicJuggler
A classic example of this would be taking your Fantasy Dwarves, giving them guns and other whutnots, calling them Squats and saying they count as Orks.
That is exactly what we did yesterday! My friend didn't have enough points for a thousand point battle, so he used dome of his WHB goblins as grots, and dwarfs as lootaz =]
Anyway, so I may decide to go ahead with this, if its legal law wise, because i don't play in tournaments, and always play with people i know (Unless I'm at GW) and even if I do, I always have my Chaos ;D I was thinking perhaps a horde type army of inquisition. Like the Flagelants of WHB Empire, but 40k-ish, and a whole army of them ;D (Obviously, they will have an army list and such :P)
__________________
(C:/Dos)
(C:/Dos/Run)
(Run, Dos, Run!)
"Roses are #FF0000, violets are #0000FF, all my base are belong to you."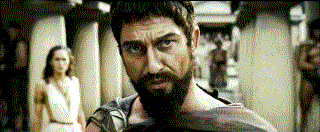 Quote:
Originally Posted by Circus
Circus: Yes well Bubgum we've been gradually establishing today that you're wrong
Quote:
Originally Posted by Anton
Anton: I placed the broom between my legs, engaged the engine, applied the gas and away I was.
Quote:
Originally Posted by Timjim
I'm working on it, I'll even unclip the crotch flap so it swings