Devilfish are very handy for transporting one's Fire Warriors across the battlefield in. However, if you can't afford a Manta, how do you take the Devilfish around from battle to battle? Worse, what if you have Landraiders? Those things aren't light! So here's some advise... a small article on taking your army from place to place while avoiding breakages. This article has a bit of a Tau focus, mentioning specific units, but it can be used by anyone.
There are two basic to transporting a whole army.
-Infantry Slots: Some sort of box with small compartments, in which individual models can be kept organized.
-Carrying Case: A larger external container, in which your Infantry slots can be kept.
Infantry Slots
There are several options when it come to storing your infantry. The cheapest (ignoring the possibility of a cardboard box lid) is definitely a bead box.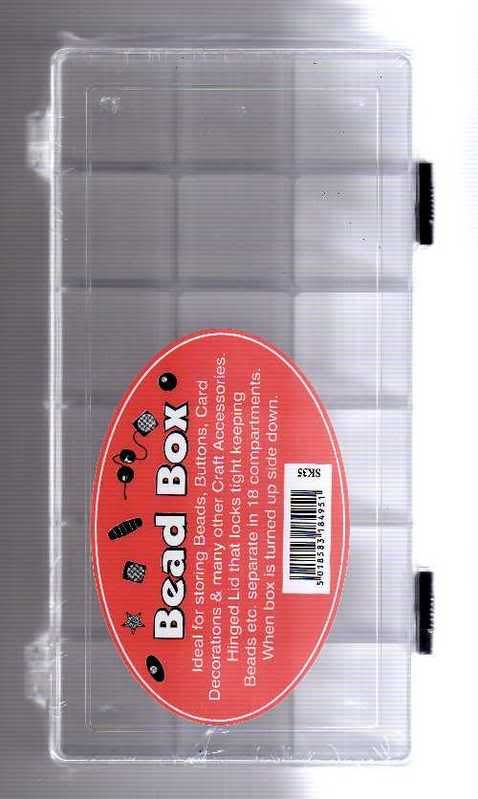 Bead boxes can be picked up from your local craft store for under $5. Make sure to get one with larger slots... they are not particularly space efficient, and it's a good idea to get one that will allow at least 3 Infantry to be stored per slot. A jigsaw can be used to take out interior walls, allowing the storage of larger models; just be careful with it. The disadvantage of these is that they're hard on the models. I used to use them, and I was always having to glue the arms back onto my fire warriors.
Smaller bead boxes (with each space one inch[sup]2[/sup] or less) are ideal for storing bits and magnetized crisis suit weapons. They can usually be fit into a travel container, too.
Foam Trays are the most obvious, and, in my opinion, the best way to store infantry.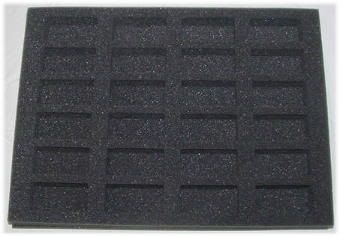 They are easily stackable, won't break models, and stylish. However, they aren't as cheap as you might think. The problem with them is that, although they are good for fitting some models, Tau fire warriors are actually tough to fit in them, due to their long pulse rifles. I find that it's easiest to arrange them with the guns pointed down, with their backs to the top of the foam. Remember, the cases 'give' quite a bit, so even models that look hard to fit in (like Sniper Drone commanders) will generally stay quite well, if you squish them down.
The second problem with them is that they don't fit Crisis suits... at least the standard ones don't. I find that cutting out a section of four squares allows a Crisis suit to fit in quite nicely. Broadsides can be fit in these spaces, too, but slots must be cut in the foam for their guns, so they can extend into the next slot over. In mine, the guns don't prevent the placement of another model "next door."
Kroot... These things are a total nuisance to put in foam slots, due to their poses. I use the same strategy as with the broadsides, cutting slots to allow their guns to extend into the cell next door.
Carrying Case
A carrying case for your warhammer models must be durable, portable, and it must have sufficient space to store your models in. A cardboard box (the ones that oranges come in are about the right size) is a reasonable choice, if you've got nothing else, but it is awkward to carry and looks stupid.
A Games Workshop case might seem like the obvious choice...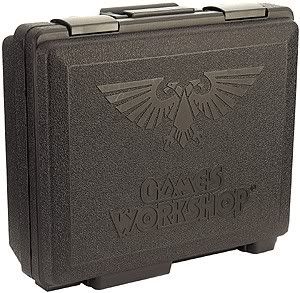 And really, I can't say anything bad about them. They are durable, portable, and look nice. They come with a bunch of free foam, too! However, they are extremely expensive, especially if your army is big enough to require more than one. They run from 55 to 130 dollars here in Canada. I don't really recommend them, simply due to cost.
A metal laptop case is another stylish, but expensive, way to carry your models.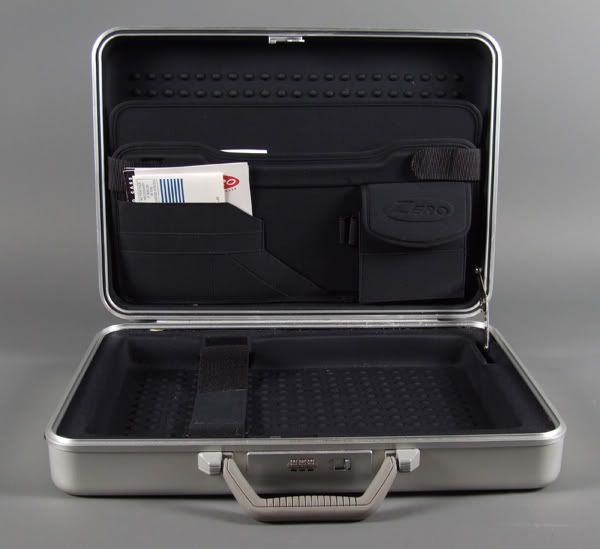 I've seen people with these at GW stores. But, well, they're at
least
as pricey as GW cases, and many of them have less overall space. But they're incredibly well armoured, and very nice looking.
A toolbox, such as the kind found in an average hardware store, is usually not a good idea. Most infantry foam slots won't fit in them (they're too wide), and the metal ones are very heavy. But they might be good for carrying vehicles in if you're going to construct your own padded foam sections for them.
Cargo bags, to me, seem like a great way to carry your stuff around in.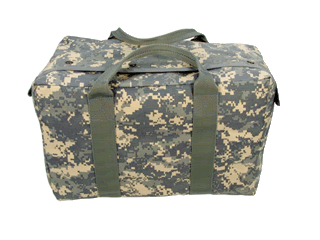 I'm planning on picking one up in the next few days. Compared to the GW cases, they are inexpensive (although this depends on the exact model), and they contain plenty of space. Make sure to pick one out that has
reinforced sides
... as in ones that are more than walls of cloth... the bag should stand up straight without anything in it. As well, measure your infantry slots first, so you can get a bag that'll fit them.
Vehicles, unfortunately, present a special, and rather annoying case. They are large and often delicate, and they do not fit into foam slots well, due to their height. There are special foam slots designed to hold vehicles, but I've never seen them in any of my local hobby stores... buying one online would likely be the only option. Wrapping them in bubble wrap seems to work, at least to some extent, but it's time consuming, and your friends will pop all the bubbles. My advice is too make your own storage spaces for vehicles out of foam (I'm working on a method of how to do this), which, hopefully, will fit in your transport case. If not, it may be a good idea to buy a second, smaller case, to cart your vehicles around in. A cheap plastic tool box is a good way to do this.
Continued in the next post...