Now the otherday I got rather annoyed with reading a post with somebody quoting mathhammer figures in a table and the fact of the matter being their was so many variables that it seemed rather pointless doing a breakdown for every weapon when you could just make something to calculate the values.
Hence;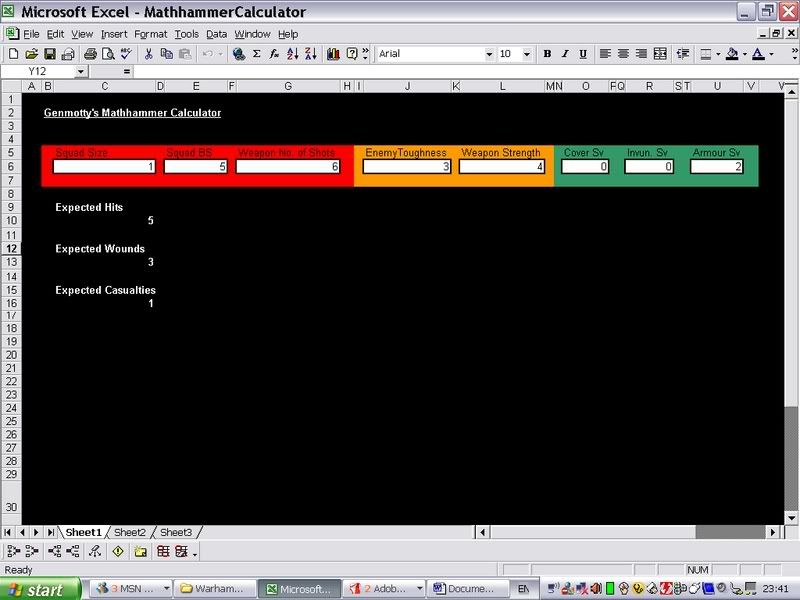 This is version 1 for Ballistic shooting which calculates the expected results to the nearest integer (Rather pointless looking at the decimal values as proability gives trends and patterns not absolutes. But if you want you can change the accuracy of the returned result (if you are relatively proficient at the use of Microsoft Excel). My second version may include a function button for accuracy and will have Hand-to-hand combat factored in.
Then I may build a third set for vehicles. I used to have a calculator like this for individual units, but I think this is better because any input value can be changed for even hypothetical situations.
If you want a copy PM me and if anybody can suggest a file hosting site (free of charges) I would be very happy to upload it for everyones use.
Genmotty