Quote:
Originally Posted by Orkwarrior [is back
link=topic=71414.msg1020904#msg1020904 date=1219994015]
I used to use it with my high elves and now when i tried to strip them of paint they melted. This is when i tried 5 models for testers and it worked fine.
But, as far as I'm aware, you did those a while ago. He's talking about the latest batch of white spray.
Hell, this makes me wanna buy some white and melt some old models with it. ;D
__________________
(C:/Dos)
(C:/Dos/Run)
(Run, Dos, Run!)
"Roses are #FF0000, violets are #0000FF, all my base are belong to you."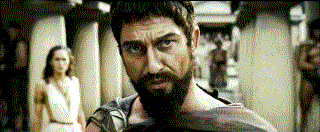 Quote:
Originally Posted by Circus
Circus: Yes well Bubgum we've been gradually establishing today that you're wrong
Quote:
Originally Posted by Anton
Anton: I placed the broom between my legs, engaged the engine, applied the gas and away I was.
Quote:
Originally Posted by Timjim
I'm working on it, I'll even unclip the crotch flap so it swings