Ok seeing as the mods in their infinite wisdom decided to lock the thread before myself and anyone else could contribute, my only option was to create a new thread.
This was what I discovered. In a leaked version of the rules, right at the back is the box art. like so...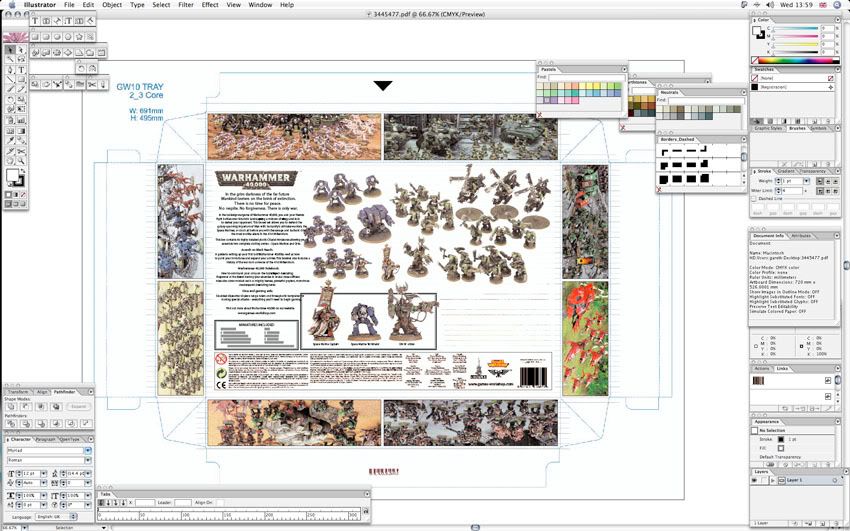 Removing the clipping path in illustrator and you then get this picture...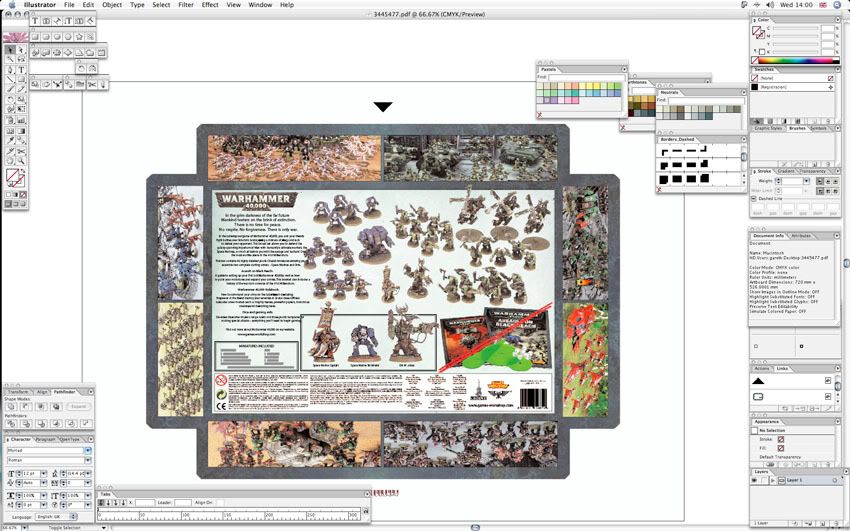 I thought it was quite interesting and worthy of sharing.