Sorry if this has already come up, but i dont go on this board much, but i was intrigued by an item in WD 337, page 64. It has a picture of a black item, that looks a bit like a paint pot, and it has a question mark on it, and underneath, the description reads
"Whats this?, well we dont know, but were told it will revolutionize the way you paint citadel models"
I was wondering wether anyone knows what this object is, what it does, when it will be released, blah blah blah
__________________
(C:/Dos)
(C:/Dos/Run)
(Run, Dos, Run!)
"Roses are #FF0000, violets are #0000FF, all my base are belong to you."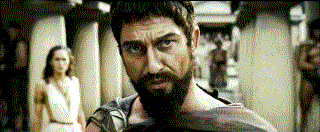 Quote:
Originally Posted by Circus
Circus: Yes well Bubgum we've been gradually establishing today that you're wrong
Quote:
Originally Posted by Anton
Anton: I placed the broom between my legs, engaged the engine, applied the gas and away I was.
Quote:
Originally Posted by Timjim
I'm working on it, I'll even unclip the crotch flap so it swings