Quote:
Originally Posted by Scorpion Master (FT)
I'm more interested in the thing behind the jetbike. What the hell is that monster behind it? I'm presuming it's either Dark Elf or Dark Eldar...
I know! Looks awesome. I'd say Dark Elf for sure...
As for the jetbike itself... I dunno. The crouching is a good idea, but looks just a tad awkward. But the jetbike itself isn't as cool, in my opinion. Liked the old one.
__________________
Current Armies:
Hive Fleet Jormungandr (Tyranids)- ~1700 pts
Tetra IV Warband (Slaanesh)- ~2500 pts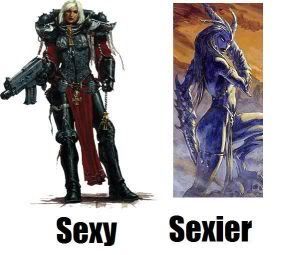 Mentos=Win