Re: New Chaos player,need help choosing an army!!!
---
I agree with the above post. Black legion or any other Undivided legion that you like the look of is a great place to start. As also stated above, it can help you decide which units you like, which you don't like, and if you like them all, or more than one, keep to undivided ;D

But aside from chaos marks, there are no rules as to what you can or can't take. Heck, you could take Alpha legion, Black legion, Night lords and World Eaters in the same army if you like. The only difference between legions is that they look different. The only official rule I can think of is that a Sorcerer can't take the mark of Khorne, and if a Daemon prince has the mark of Khorne, then it may not count as a psyker(sp?). But you may want to add realism to your army through fluff. I.e, a Night Lords army shouldn't take obliterators, because Night Lords favour fast, swift attacks, while Obliterators are slow, and cumbersome, but there are no rules against it.
__________________
(C:/Dos)
(C:/Dos/Run)
(Run, Dos, Run!)
"Roses are #FF0000, violets are #0000FF, all my base are belong to you."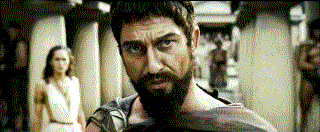 Quote:
Originally Posted by Circus
Circus: Yes well Bubgum we've been gradually establishing today that you're wrong
Quote:
Originally Posted by Anton
Anton: I placed the broom between my legs, engaged the engine, applied the gas and away I was.
Quote:
Originally Posted by Timjim
I'm working on it, I'll even unclip the crotch flap so it swings