Is a Defiler "Must Have"?
---
I've been reading around the Codex a bit, and the Defiler looks like a good choice to take for an Army list. It has a range of weapons, and is great in CC, but for some reason, I think it seems like a bit of a waste of a Heavy Support choice. I don't know why I think it, but it seems to lack anti-tank weaponry, aside from the battlecannon. The other Choices seem much flexible; Obliterators have all those choices of weaponry, Devestators are cheap, and have all those weapons that you can shoot in one turn and Land raiders have their Lascannons, and their ability to carry a potential tank busting squad of termies.

I don't know why, but I love to have a good choice of heavy weaponry, or weapons that pack a punch (E.g; my squad of 5 chosen, all with meltaguns) so for some reason, powerfull weapons are a must ;D

Sorry, back to the original question, are Defilers worth it?
__________________
(C:/Dos)
(C:/Dos/Run)
(Run, Dos, Run!)
"Roses are #FF0000, violets are #0000FF, all my base are belong to you."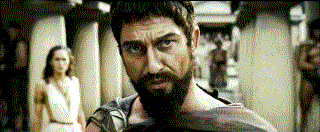 Quote:
Originally Posted by Circus
Circus: Yes well Bubgum we've been gradually establishing today that you're wrong
Quote:
Originally Posted by Anton
Anton: I placed the broom between my legs, engaged the engine, applied the gas and away I was.
Quote:
Originally Posted by Timjim
I'm working on it, I'll even unclip the crotch flap so it swings