I'm making 5 chosen, and making them tank hunters. So far, I've decided that I'm going to give them 4 meltaguns, but i cant decide on the last weapon. I don't want any heavy weapons, as i want them to be be moving around a lot. I wont mind rapid fire weapons, because at least they can still shoot if they move. They are armed with meltabombs, just so you know :P.
So.
What other weapon should i take? Another meltagun, a plasma gun, or something else? Also, i want to know if i should take a Rhino or not ;D Thanks for your help
__________________
(C:/Dos)
(C:/Dos/Run)
(Run, Dos, Run!)
"Roses are #FF0000, violets are #0000FF, all my base are belong to you."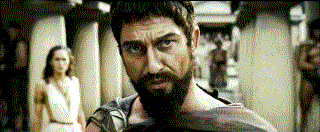 Quote:
Originally Posted by Circus
Circus: Yes well Bubgum we've been gradually establishing today that you're wrong
Quote:
Originally Posted by Anton
Anton: I placed the broom between my legs, engaged the engine, applied the gas and away I was.
Quote:
Originally Posted by Timjim
I'm working on it, I'll even unclip the crotch flap so it swings