Terminator lord... On bike? :D
---
I was reading a post on here, and sparked an idea. It says in the codex, under options, that a chaos lord can have a bike for 30pts. It also says that a lord can swap all his wargear for terminator armor. Does this mean the equipment listed under "Wargear" or all the wargear you choose for it, including the ones listed under "options"? Because if it only includes the wargear listed under "wargear" Then effectively, couldn't you have a lord in terminator armor on a bike? I'm pretty sure you cant, but just wanted to ask you knowledgeable lot here at TO ;D

There will probably be a linked topic in the conversions section soon, because i want to model a Lord on a bike, anyway and need a few questions...
__________________
(C:/Dos)
(C:/Dos/Run)
(Run, Dos, Run!)
"Roses are #FF0000, violets are #0000FF, all my base are belong to you."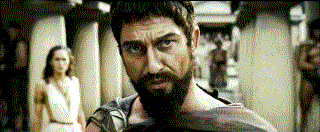 Quote:
Originally Posted by Circus
Circus: Yes well Bubgum we've been gradually establishing today that you're wrong
Quote:
Originally Posted by Anton
Anton: I placed the broom between my legs, engaged the engine, applied the gas and away I was.
Quote:
Originally Posted by Timjim
I'm working on it, I'll even unclip the crotch flap so it swings