Enclave Overcrowdedness
---
Just as my "Tau: the new SMurfs?" thread might suggest, Tau Online has well more than doubled in members since this time last year (to be more specific I joined in February '05 which had a total member count of about 630-650 members). At the time you will recall anything on the first two pages was an active thread. By the end of June, the active member count plummeted (I also took a break for the summer) yet the member count rose all summer long. I predict that during this month the active member count will explode to a hundred a day! At least half that amount are bound to be die hard Enclave fans and if 5 of thoes people make new threadsevery day and 50 new posts in the hottest enclave threads... Dosen't take a genious to figure out that no one will be able to keep a thread (except a great one) going very long and that the threads that are active will be so chok full of posts that no one will be able to keep a decent conversation going and that there'd be too many posts for the mods to keep track of... A solution to the first problem would be to make more child boards, but it would be very difficult for the mods to think of. A soloution to the third problem is appoint more mods, but decisions like that take time, and the people with +10/-0 karma might not even want the responsibility. The second problem, however, will be our worst enemy, with no realistic controll method. Just look at the "Start Building Those Bomb Shelters, Folks!" thread. Yesternight it had 1 page. I came home from school only to discover it now had four. And that's just the beginning. I see the REALLY popular threads having 7, maybe 10 new pages a day! Do you have the time to read those pages and endanger your karma? A SOLUTION MUST BE FOUND.

This message has been brought to you by CompuBrains. To show your support simply give me all your property and full control of your every action.
__________________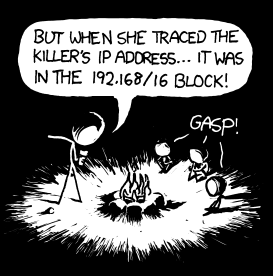 If you read this sentince, it will tell you nothing.