Odd Idea, but something i thought i would do 'Just incase' If you will to do the same, you will have the same forces made available under the same circumstances. (Sorry about bad cropping on the last few images)
[hr]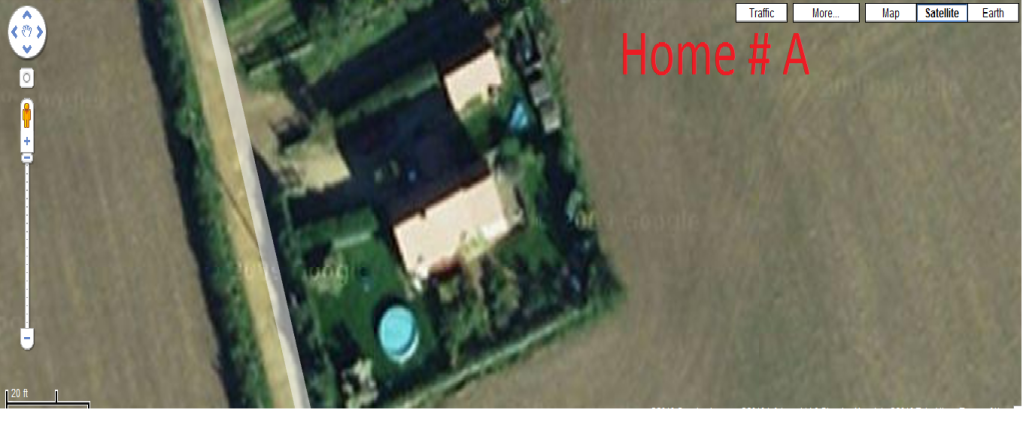 Home… Its has recently come under attack from a rebel group known as "The Enemy" We have requested support from the military and they have dispatched around 50 fighting men, 3 armoured units and 5 light infantry men… They obviously see this house as valuable, See to it that it doesn't fall to the enemy
From what we know, the enemy have a base (See A above) situated at the bottom of the hill approximately 0.5 miles from you… What we don't know is how large their force is, what it consists of, and whether they have hostages. To this extend, we are not sanctioned the use of artillery, or air strikes. Although it is presumed we have air superiority.
Here are our plans on how to defend target area 'Home' The rounded squares represent trench systems while the pentagon represents our armoured units. Hidden over the brow of the hill, they along with the 20 infantry men should be able to provide a quick reinforcement or a devastating flank attack should we need to fall back. Each red Dot represents a single trooper, deployed in units of up to and including 5 men. Snipers are positions in area where they should be able to have a commanding field of vision down the hill and be able to harass the enemy and eliminate enemy officers. Light infantry are positioned in the woodland along the road (See Blue Dots) to also harass and scout for the enemy.
Should we need to retreat, we will fall back along the dirt track which leads South of the picture above. Trying to draw the enemy into a chase which will leave their flank open for the armoured and infantry combination which should devastate the enemy.
Here we have our point of no return. Our final defensible position, you will have 14 men available to you already there who should be able to provide you with Intel on the surrounding area should we need to use this bastion. Trenches have been dug for you should you need them. At this point, a single air strike will be made available to you.
Good Luck soldier, and be sure to stop The Enemy here…