...of Duckies! ;D
Born Sunday, at the time of these pictures being taken, they were a whole two days old. Aren't they adorable!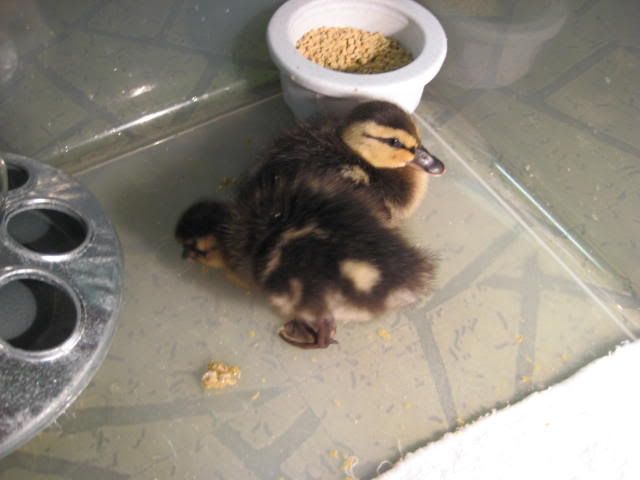 To give you an idea of how young they are, they still have their egg-tooth! You can somewhat see it in this picture: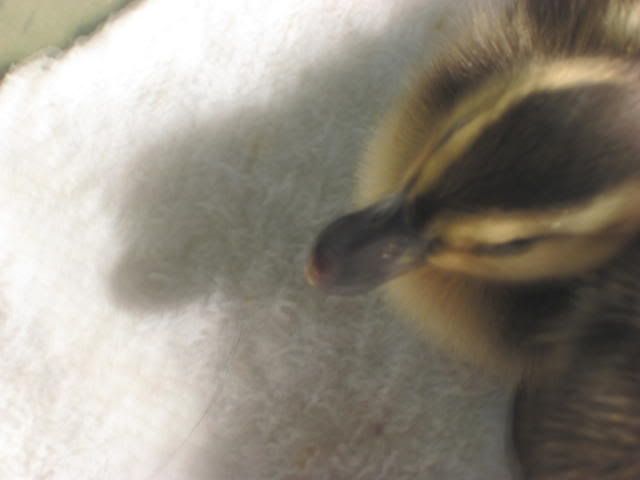 While not a close-up, the egg-tooth is actually more visable here on the ducky to the right.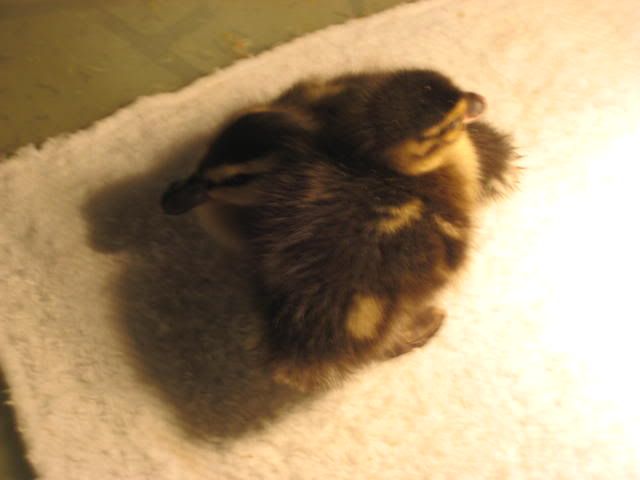 Here's where they're living right now: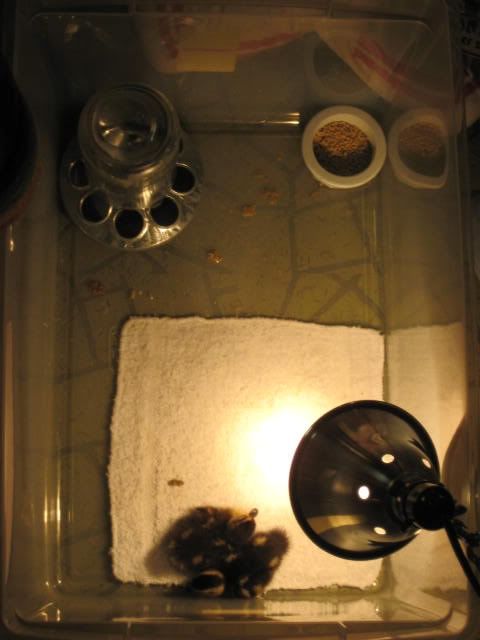 One of the kitties comes over to check out the latest additions to the family. This kitty's name happens to be Duck. I think he feels some kinship with the ducklings as he seems to spend the most time with them. :P
In this picture my sister and I are holding the duckies. She's got Tsunami and I've got Puddles. ;D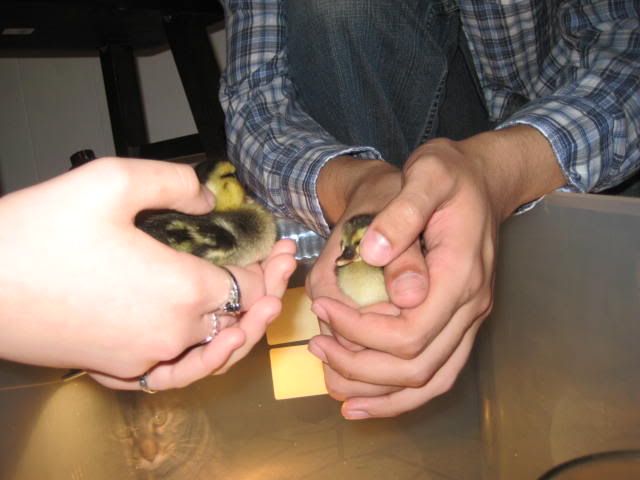 They didn't like being held apart, though, and Tsunami jumped from my sisters hand (quite to her surprise) into my hands! They then cuddled up and took a nap. 0
These next two shots just show them sitting around. They'd had quite a busy day.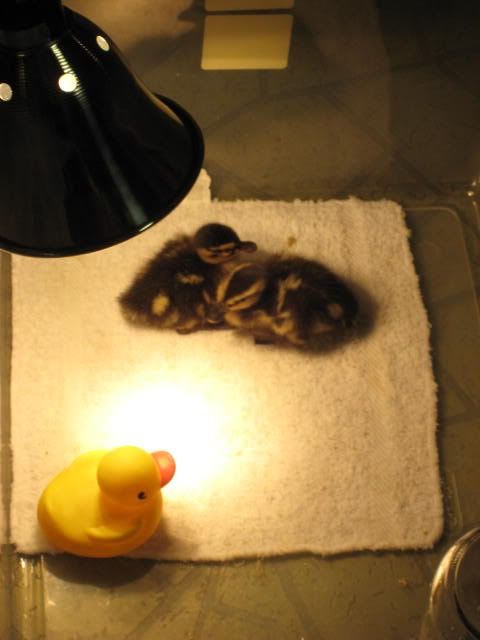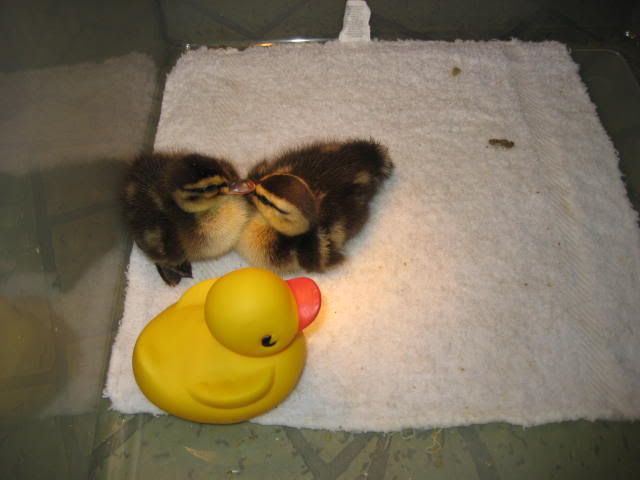 Ducky stretching it's leg. So cute! ;D
Feeding time! We had to replace the bowl that they had in one of the earlier shots with a slghtly shorter bowl. The original was too tall for them to be able to see the food in!
Duckies cuddling in Earring's hands. :funny: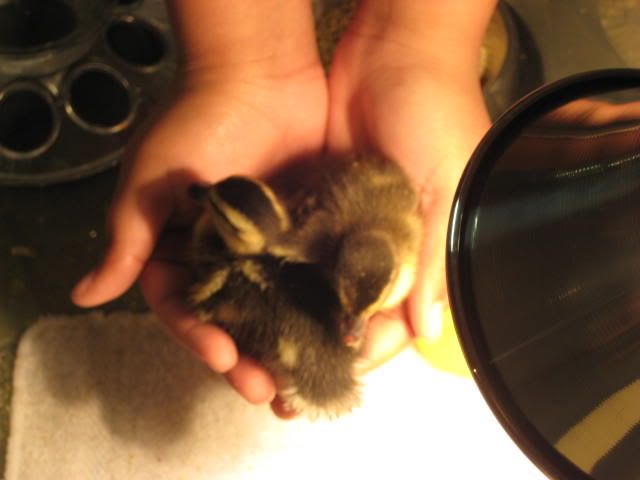 I've got some video, too, but it takes forever to upload to YouTube so that might just be posted up with tonight's update. You guys can probably expect that to come around eleven U.S. Central time tonight.
-Grandpa Ducky