A spider and i built this spider bunker out of a strike anywhere box of matches(full), and a mouthgaurd case(also full), he has not bitten me or I, him. After being nieghbors for so soo long, and my accumulated arachnid karma, a dare not kill him,or her.
Where does it live, you ask?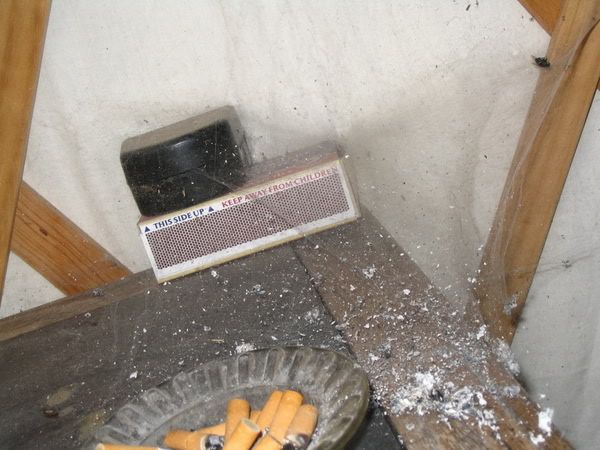 I did say nieghbors.