I've been meaning to upload these for ages, and some pics from the 2010 meetup reminded me to do so. Basically just a few snapshots from the games and such, thought it might be interesting for some.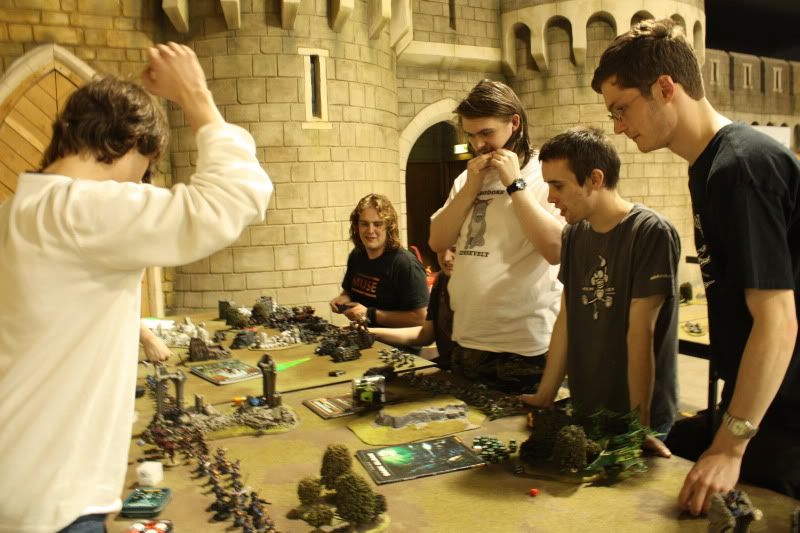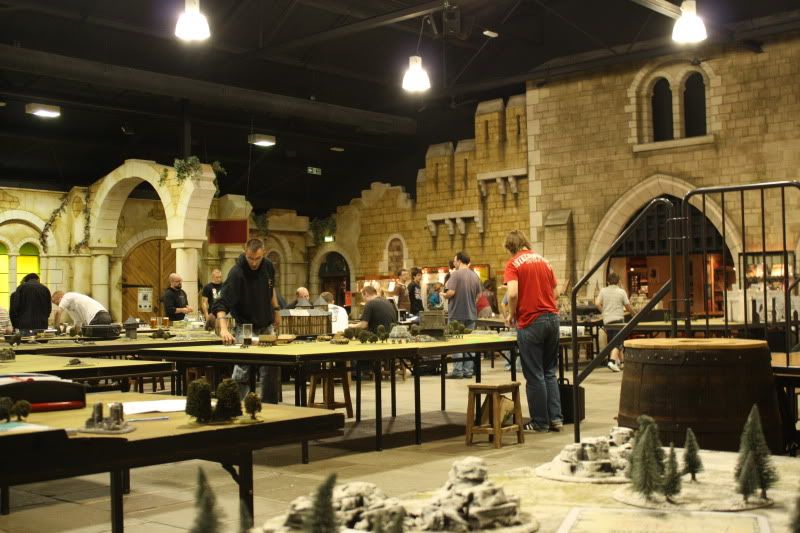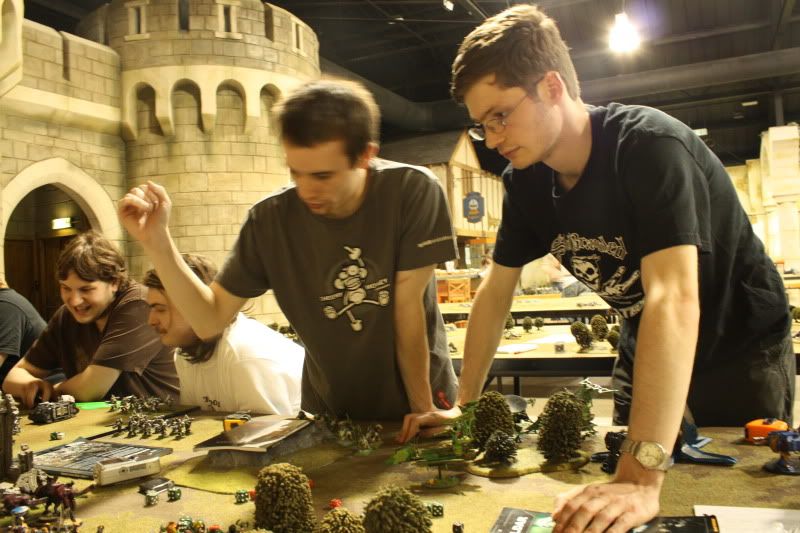 FT and Wargamer busy themselves thrashing my poor Ultramarines.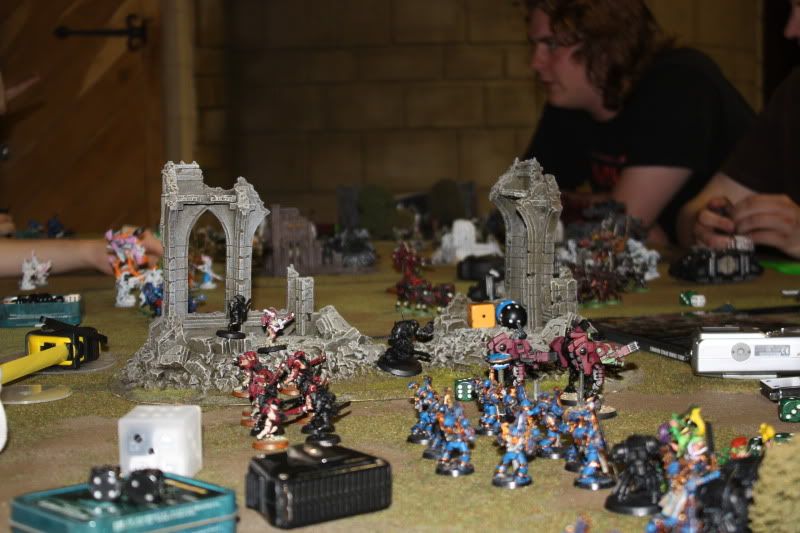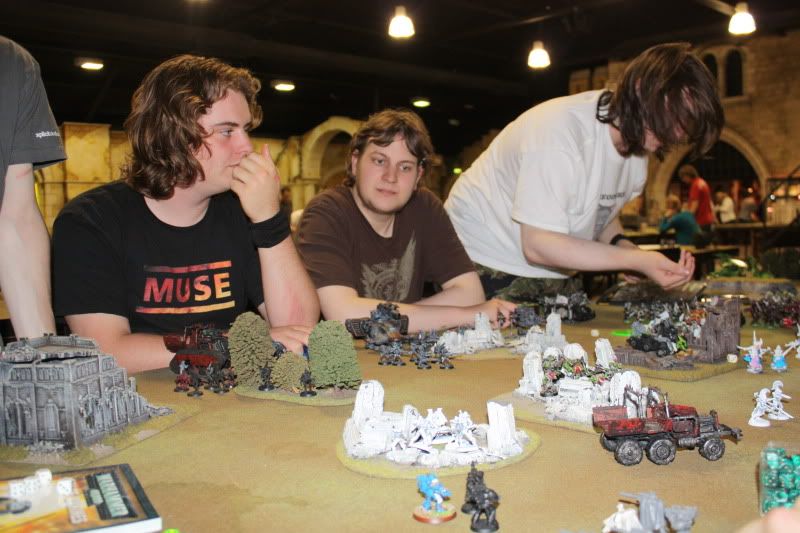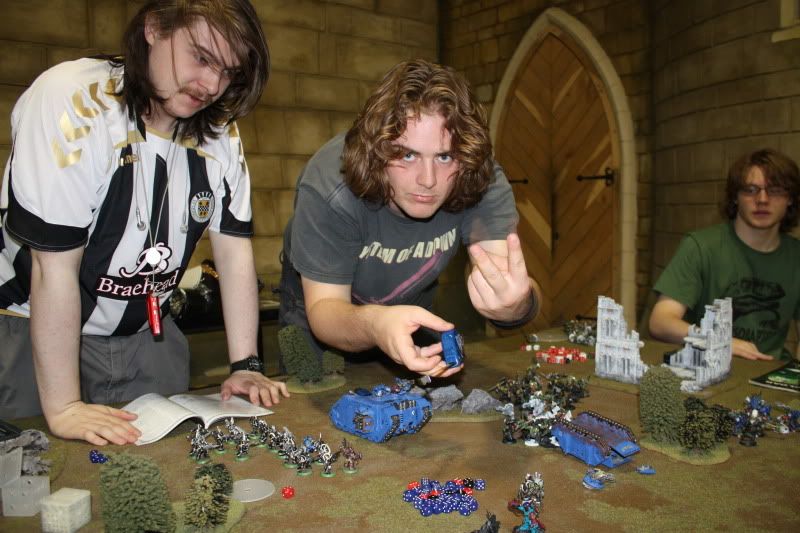 Silk REALLY doesn't like 5th ed Spess Mehreens. The rather poorly-painted Ultramarine tanks in this pic are mine, as are the SMs to the far right and the Hawk Turquoise blob at the bottom of the pic who was my WIP commander, since completed.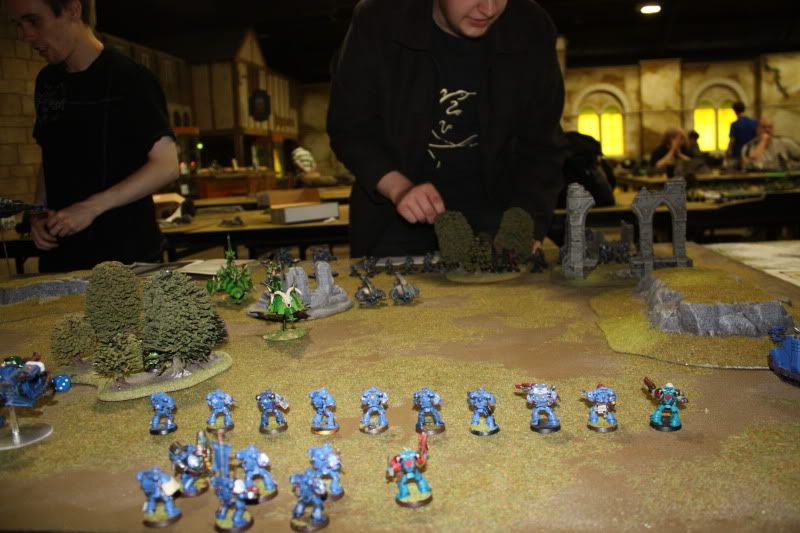 A few of my troops preparing to get gloriously slaughtered for the Empra, as usual.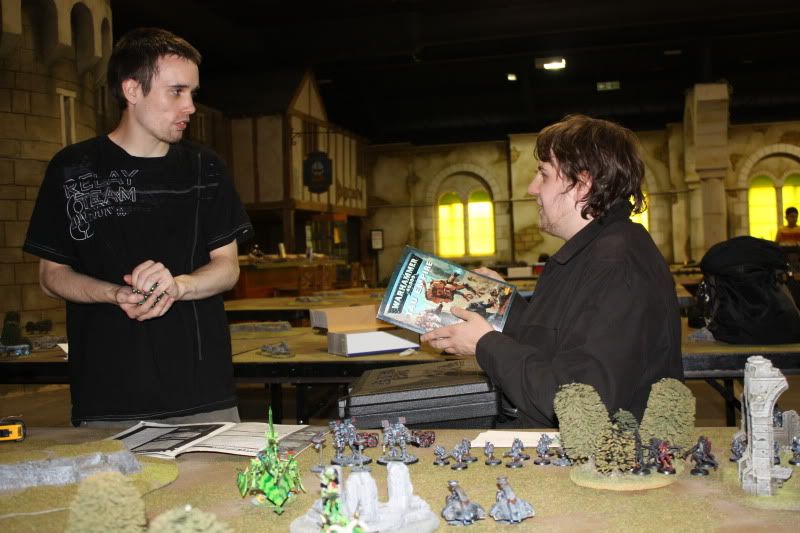 FT and Rafe ponder a rules query at the mega battle on the last day.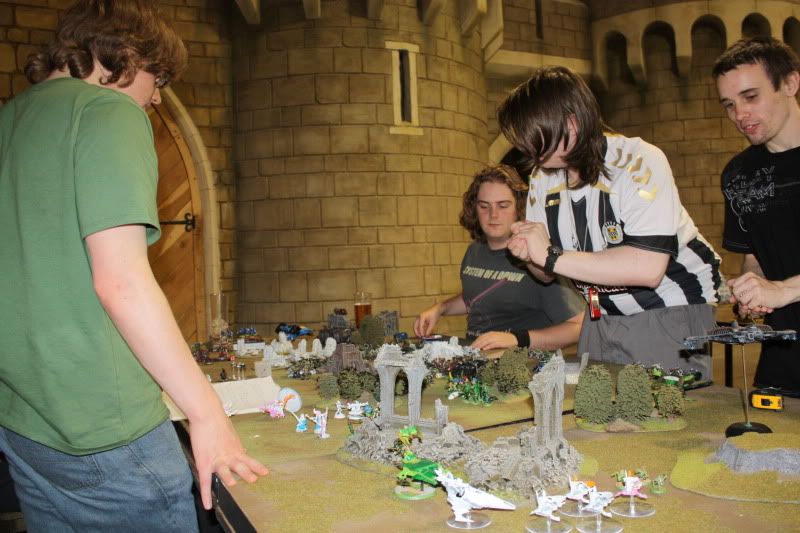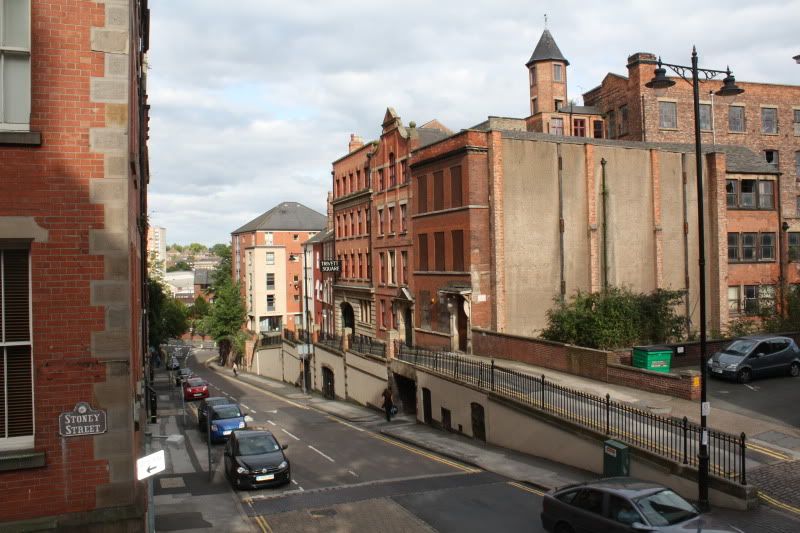 A rather nice shot I got of the back alleys of Nottingham on my way home.