Well, Circus and I decided to start our adventure in the lovely british countryside!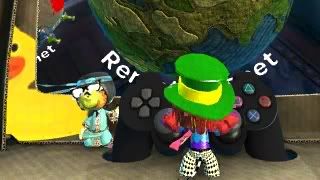 Here we are, just chillin' by the giant PS3 controller...
[color=red]Well,
you're[i] "chillin'", I'm piloting, I'm doing all the work! - Circus
Yeah, I broke out a sweet ninja outfit. I figured we might run into some major British politicians, and so I wanted to be able to assassinate them in style if we did.
Sadly, all we had was rolling green fields, sunshine, strangely hypnotic music and oversized mushrooms.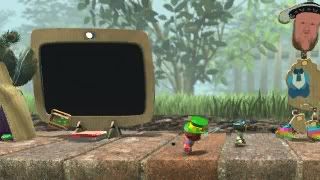 This is when Circus and I met Henry VIII. The dude's a total rocker, seriously. Circus is riding a gopher, as all men do in the English Countryside.
The next day, Circus and I decided to hit the streets, because it was Saint Patrick's Day! We set off on an epic quest for beer!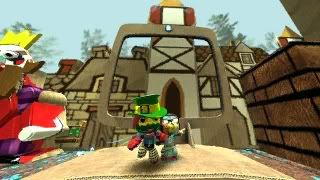 Check out the massive public TV!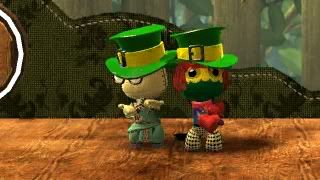 Checkit, Irish Gangstas yo!
I'd also lent Wargamer a pair of shades for that authentic "gangsta" look. - Circus
Not long after (it might have been, actually... beer does things to your perception of time), we found a castle. Castles, for people not familiar with Britain, are really old buildings made to make the neighbours feel as unwanted as possible. Americans tend to be fascinated by castles as they don't have any old buildings of their own, nor any ruins. I'm resisting a bad taste joke here, so be grateful! - Circus
This is the courtyard. I'd painted myself green by now, whilst Circus appears to be naked...
Up at the top of the castle, Circus and I had more fun! We decided to break out our luggage and randomly pic out stuff to wear!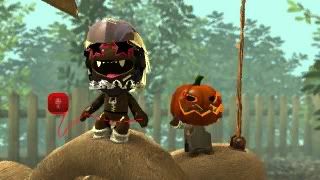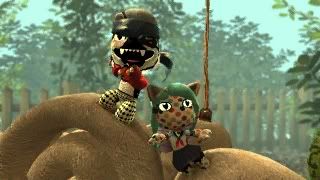 Left: I have no idea what's going on... Right: Much to Circus' horror, I packed the cute neko girl outfit.
In the afternoon, we played classic British games, such as Laugh at The Poor, Kick The Puppy, and Pin The Tail on The Donkey.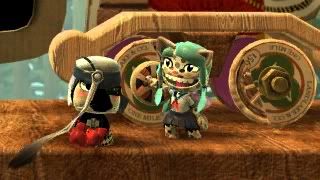 Circus sucked at that game.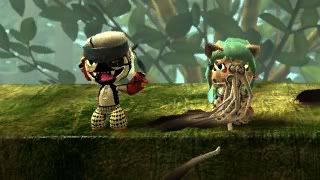 He really, really sucked.
When night fell on the castle, we had the chance to party some more!
Here's a cliff. Circus punched me off it. I hate you, Circus.
JETPACKS!!!
Some ghosts came out too, but I think Wargamer was too scared to take any pictures of those... - Circus
They tried to kill me!
All in all, our stay in the gardens of Britain was a splendid time. Next, we're planning to go on a Safari! ;D
Oh, and before we go;
[center]
Today, Commie Santa is mad about...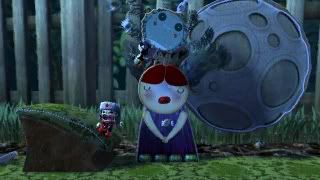 ...Fat women.