The Many Headed Person
---
Here's how it works: the above poster types a sentince pertaning to the story as if they were the above poster. Then the next poster continues the story. Remember: for the story we are all the same person.

I'll start: I left the hobby shop and it began to rain.

An example response would be: It was raining acid and my scalp burned off.
or
It was raning men and I sprayed them with mace.
or
I got soaked.
__________________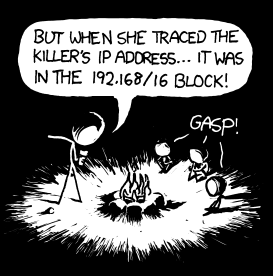 If you read this sentince, it will tell you nothing.