[size=14pt]
Guillotine – They Who Stand Judged
[/size]
Members of Tau Online—as you know, we've had a slight problem with a little security back door. Fortunately, not much damage that isn't recoverable has been caused. And we're still working to take a few more of them out. The problem is, they change account names and they take other accounts here and there (though not many accounts that have higher access powers thankfully, as of yet, that were not recovered).
What's going on?
Information:
http://forums.tauonline.org/index.php?topic=21593.0
http://forums.tauonline.org/index.php?topic=21597.0
[hr]
No One Is Above Suspicion
To give you a standing count, I'll give you the number of Witches that have been Judged this day so far:
[size=7pt]*This will update as we catch and remove more attackers.[/size]
[size=12pt]
Judged Guilty & Banned (Final):
[/size]
[size=30pt]
42
[/size]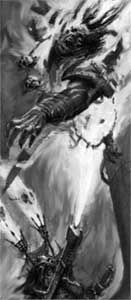 Resolved (Click to Read)
[hr]
You Can Help Us!
If you want to help us, the best thing you can do is to use PM me directly so that I can get the ball rolling else ware. Simply use the button my signature to directly report suspicious accounts, names or odd activity that you find out of the ordinary. Only a few of us are here at the moment and the more help we have, the faster we can fix this.
--Tau Online Staff
__________________
[table][tr][td]

[/td][td][table][tr][td] [/td][td]Apocalypse is the
only
way to forty-kay.[/td][/tr][/table][/td][/tr][/table]