This is what I call 'Extreme Pixel Painting!'.
Its a very detailed pixel art that takes a really long time. Not exactly avatar size, but it would be cool for a sig.
Feel free to use it, while paying respects to yours truly.
Yay! Is it a Mordian? Or is it a blue Cadian with no armour? I don't know!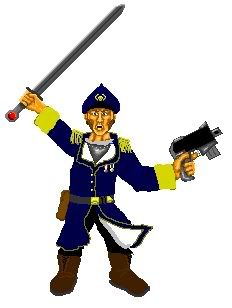 Tell me what you think, please!
__________________
"The common soldier must fear his officer more than his enemy." King Frederick the Great, Prussia


[img width=650 height=288]http://i9.photobucket.com/albums/a99/GeneralStankov/finalcopy.jpg[/img]