This is just to show you what ive done, comments apreciated.
Army/combat Style Sigs (all but one for me)




[this one is my best army sig]
40k related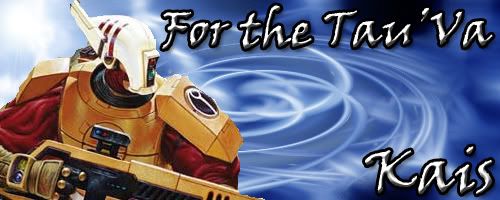 Requested Sigs

[this one refuzes to resize no matter what i do to it O_O]







RANDOMNESS!


And there ya have it, please post your comments, these took me hours to do.
__________________
"Time to decide. Do you kill for the Tau'va, that impossible dream that the tau hope for? or do you kill because you can, because you're good at it?" Thoughts by La'Kais
>>Latest Sig<<