Nice job everyone. I'll now put up some pictures of my own color scheme. Altough I'm playing an Iyanden type army, I decided not to go with their colors.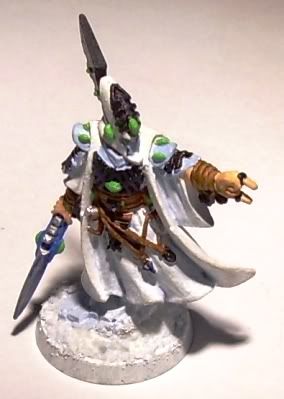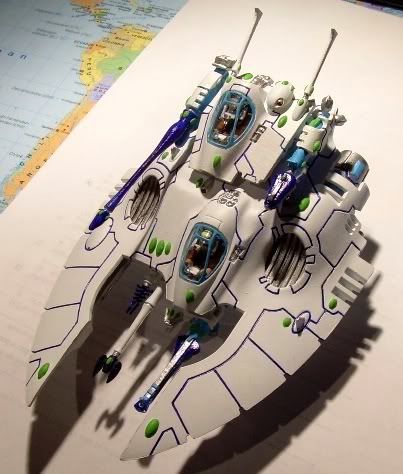 And some of you will have seen this guy around: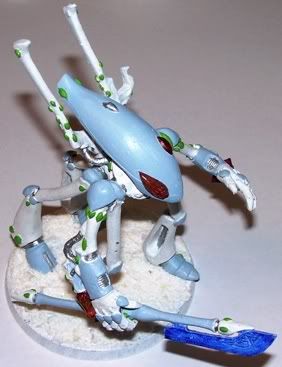 The pictures aren't always the best quality but you get the idea.
The fluff behind them isn't totally finished but I'm thinking:
- lost/destroyed craftworld
- stuck on ice world (colors gave that away)
- somekind of Ice Avatar, converting a Wraithlord to fit this slot
I hope it didn't take to long to load those pictures. I'm still working on most of my models, as college is draining most of my time.
Greetz