Now that is awesome. The front looks too plain though, now that the wings are on the back...I'd try to sculpt little wingtips on, make it look more like a mini barracuda. Maybe like this:
As for decoy launchers...do you really have to model those? I haven't put anything like that on my tanks...I did look at the FW upgrades, but I didn't like the look. I wonder if it'll ever be a big deal at any tournaments I go to (if any), because honestly, who shows
all
their tank upgrades anyway? Stuff like extra armor, daemonic possession, etc...
Well anyway, I'd make something convincing and stick it to the rear hull, or under the wings. If you wanted you could just use seeker missile bits, I remember once that someone uploaded a picture of a real decoy launcher (or something like that) and it looked exactly like the bit.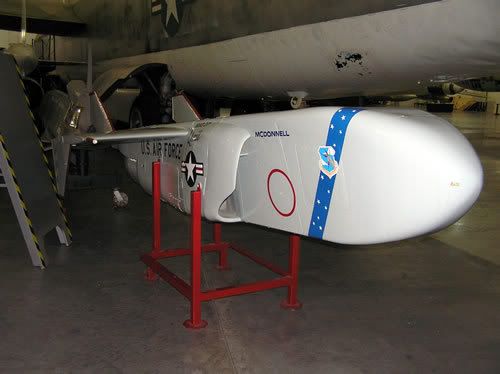 Well, it's not the
launcher
, but the missile looks like a seeker. :P
Not the same, but:
And this is just for inspiration, some pics a guy on ATT uploaded of his piranha: