I just made a box of Kroots to be Mercenaries in my Imp Guard army. I went with 12 in order to give me enough bitz left over to make a master shaper. Here is the Master Shaper:
I had specifically wanted to make one with an eviscerator since I first read the army list, and at last I was able to. At some point I hope to glue this onto a 40mm base and get some kind of hill thing going.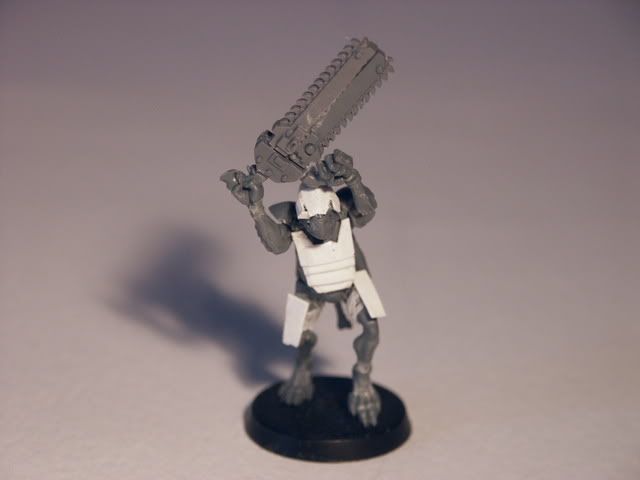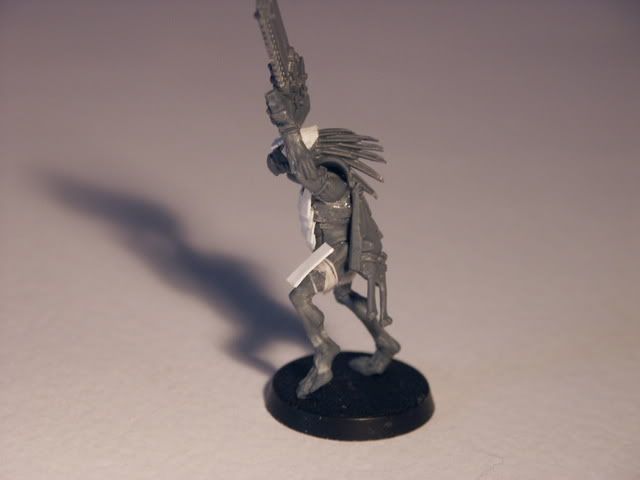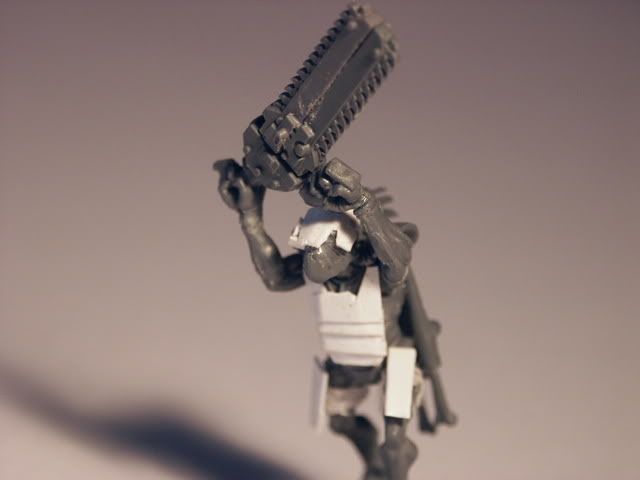 I'm not going to show you all the Kroot, but here are I choice few I'm pleased with. Note that I did something to all of them.
Shaper: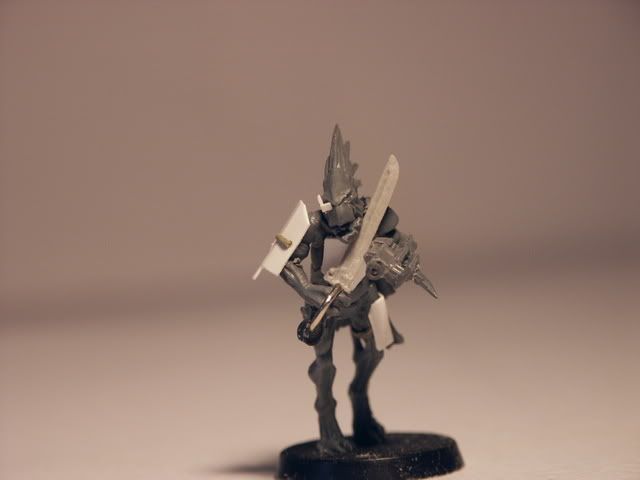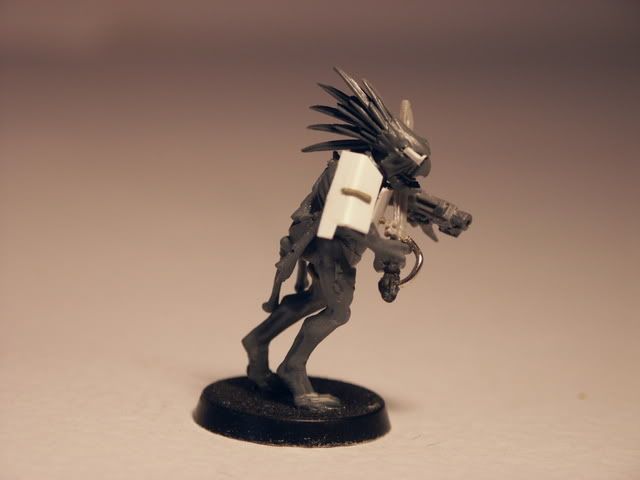 Regulars: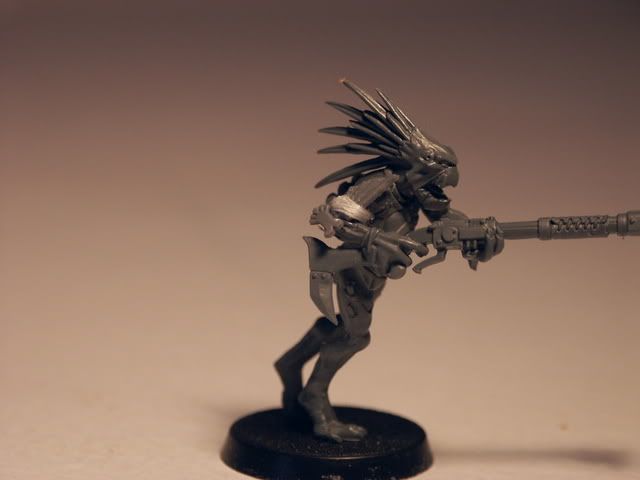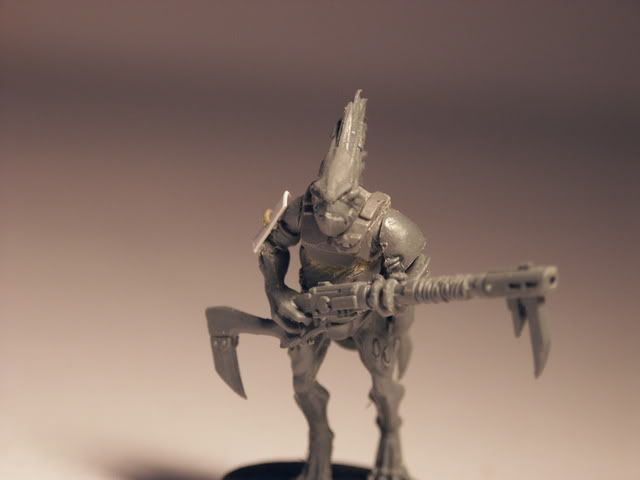 And here are some "Kroot Marines" I made. Maybe I'll make a Unit Entry for them, I have something in mind. Idea being they are used to board ships, and have carbine weapons