I finally learned to use my camera, and I decided to share what happens when I get bored and there is an orc around.
Guess what? this one was during the holiday season! And I used a huge amount of greenstuff on it. Sadly I forgot to 'ardcoat it, so the paint peeled horribly.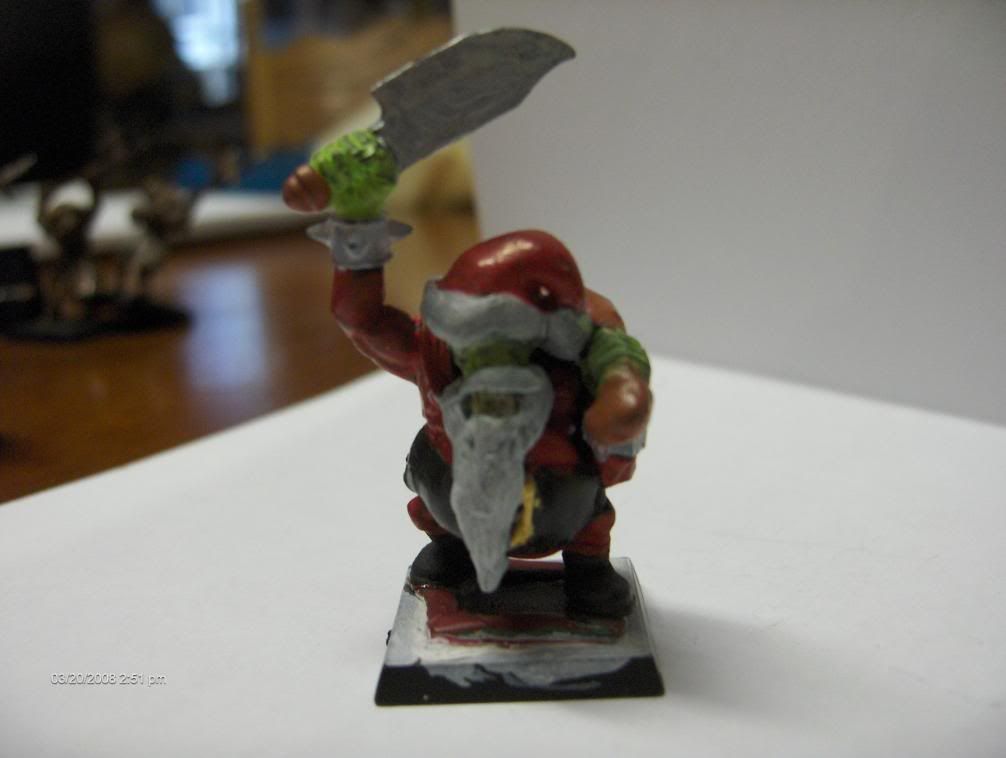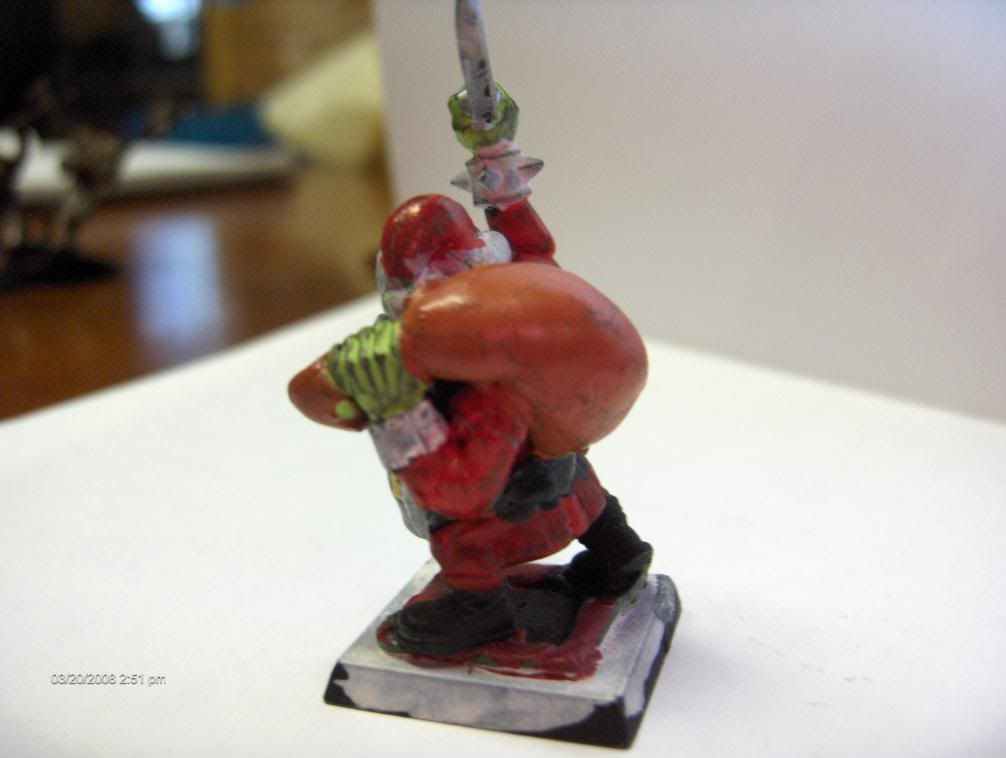 And this was after a weird discussion with a really good friend of mine about orc speech patterns and Ork drive-bys. I realize that I really need to touch these up.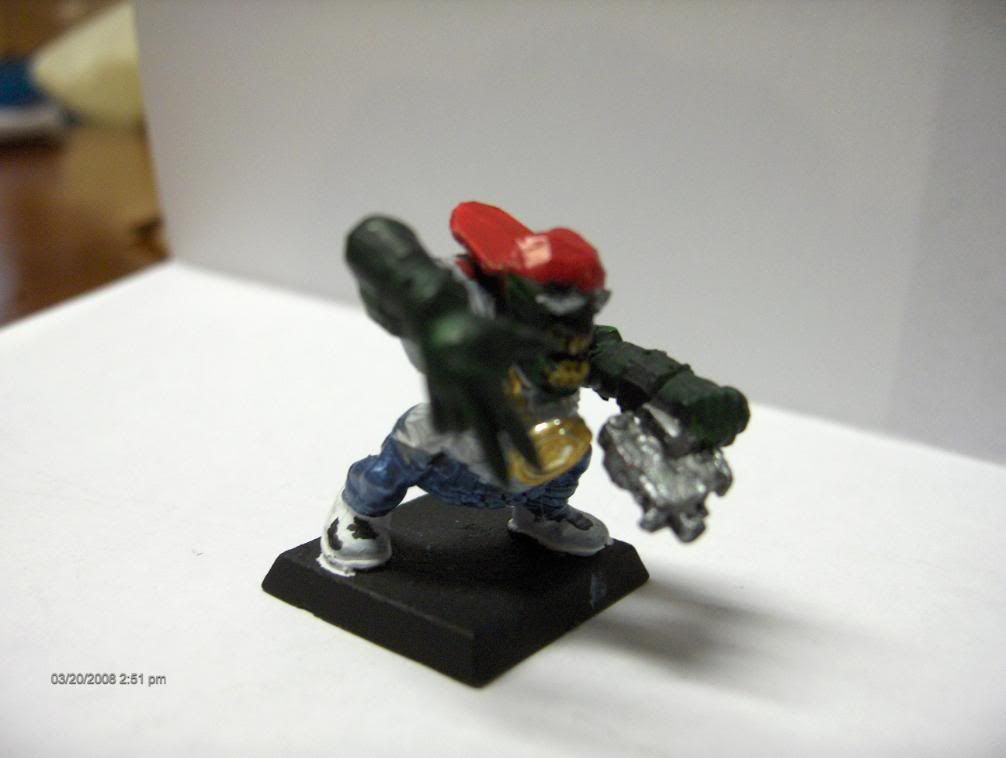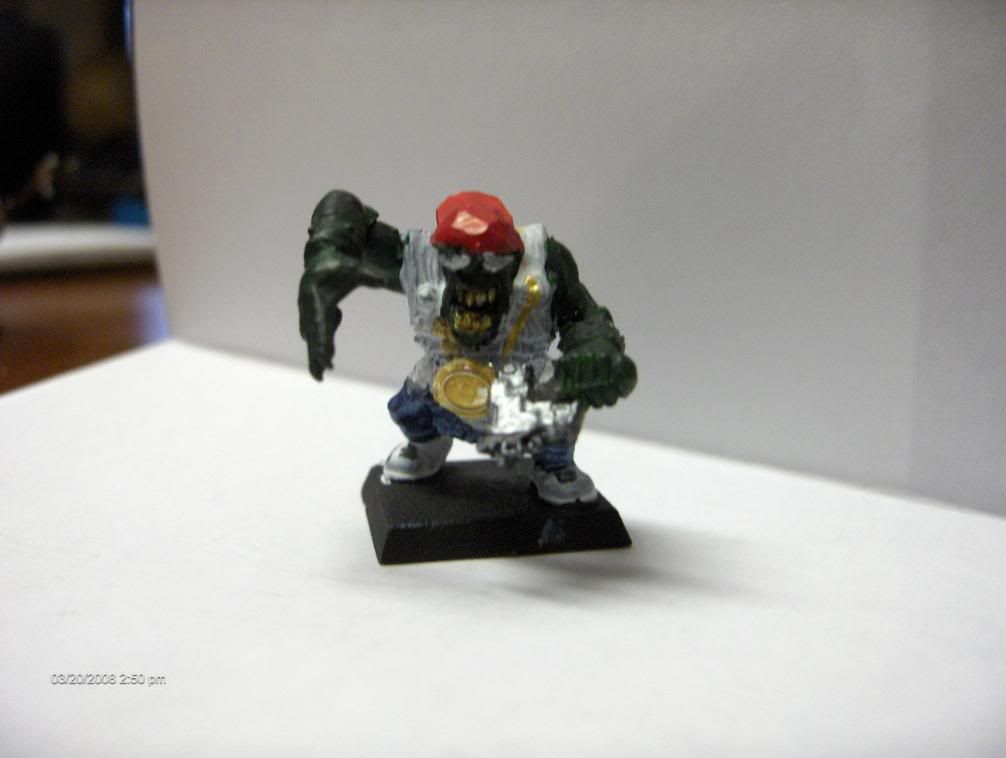 And who doesn't like Kratos?