Basically I decided to make some plastic sniper drones out of spare bits I had lying around, and I think the end reasult is fairly good and will look good when painted up.
I was going to buy some metal drones, but the price of them went up from $40 to $44 (Australian Dollars, obviosly). I have always thought about making a sniper drone conversion, but always came undone on the way I would make the spotter, the markerlight he carries being to difficult to replicate. However, I found myself wondering why the Tau would make their spotters lug around such a bulky and awakward thing like that markerlight, so I came up with the idea of a more advanced marker drone that is directly controlled by the spotter, with the spotter himself marking out the target with his modded field binoculars wired to the drone. Well that is enough rambiling from me, so here is the product;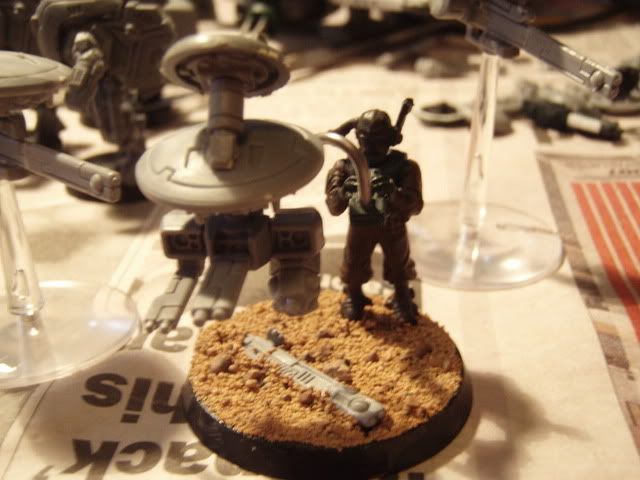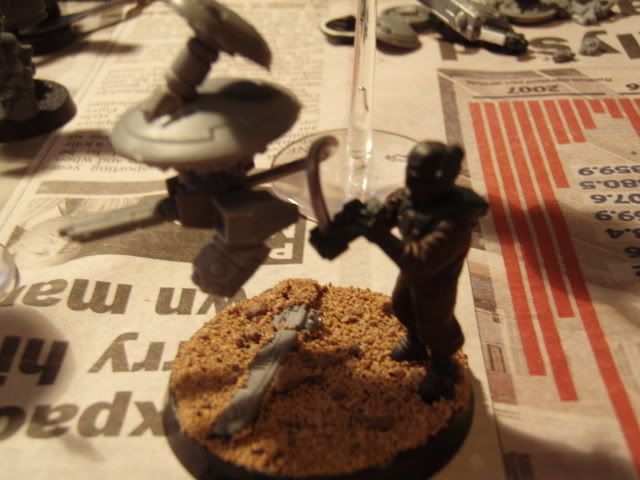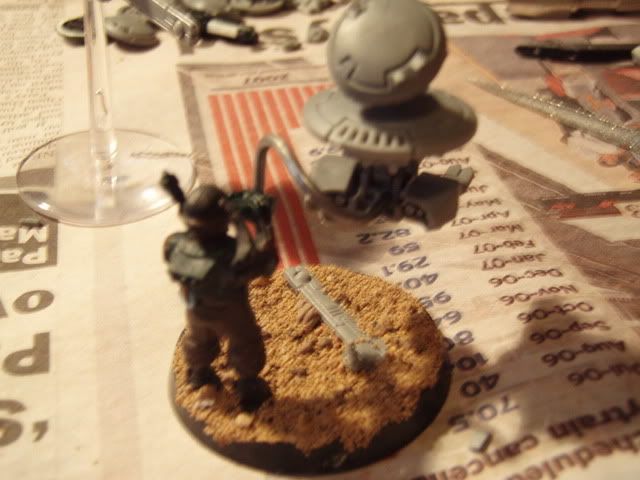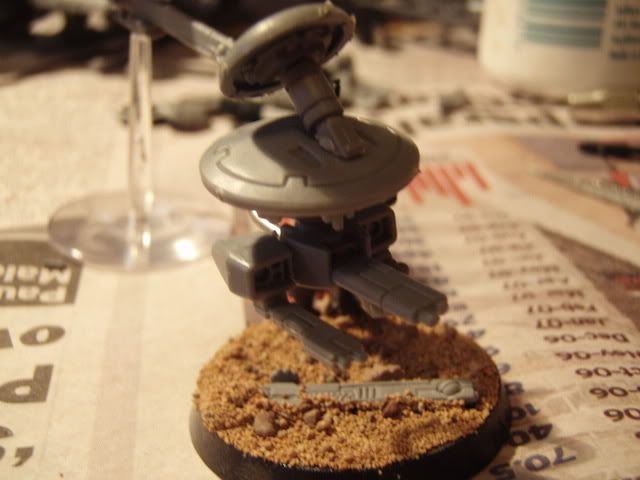 Of course he needs a team to spot for so here is his drones;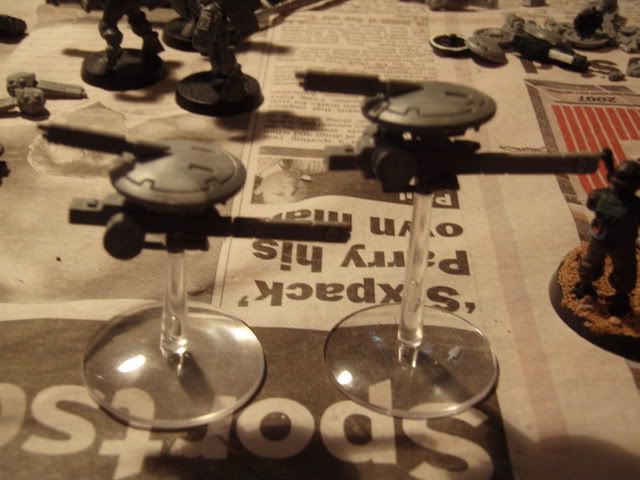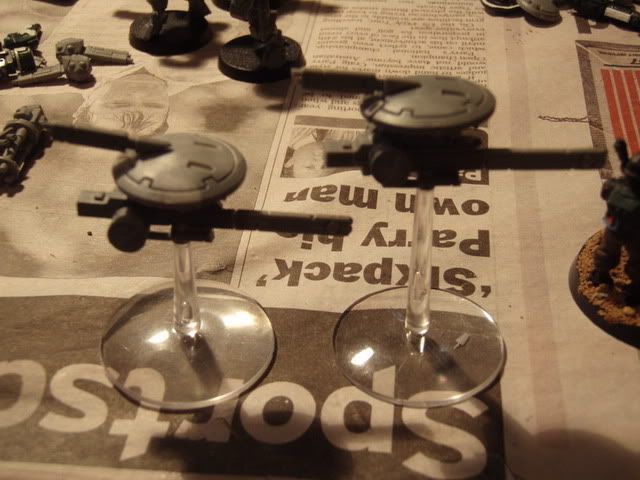 (The final drone is half made and when it is finished I will GS up the varios gaps and then paint them up.)
And some group shots: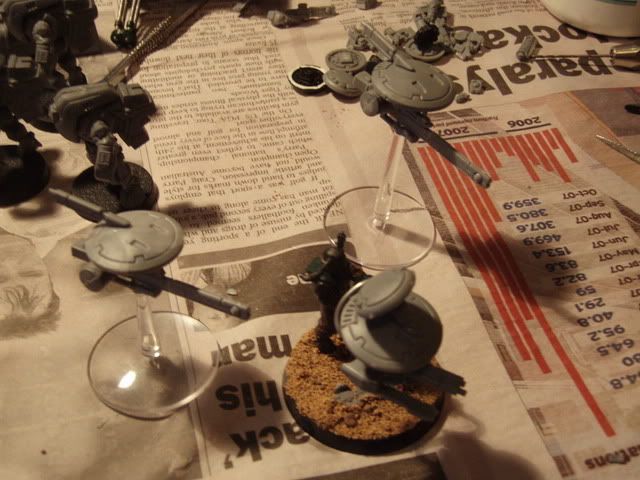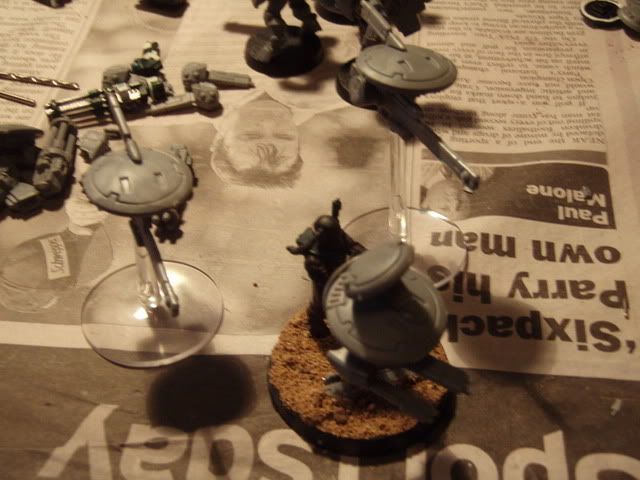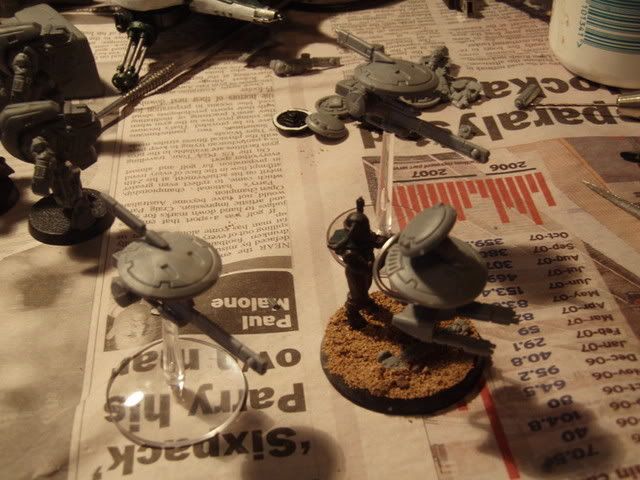 I thought some people might be curios as to how I made the rail rifles, so I took some pics as I made the last one.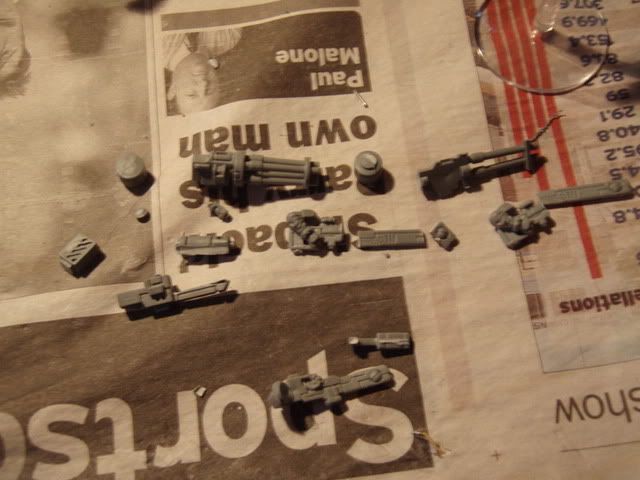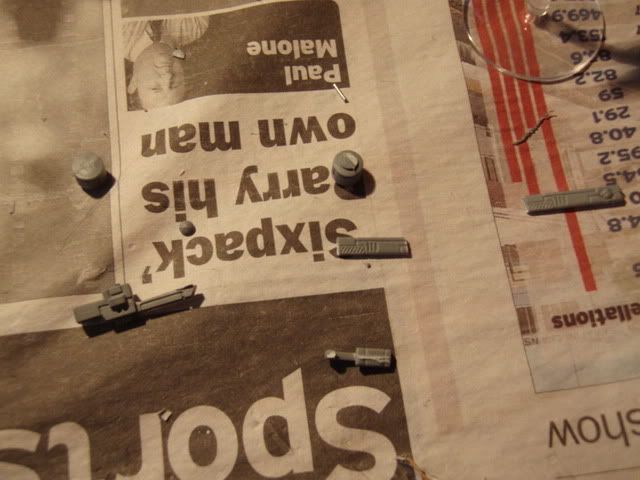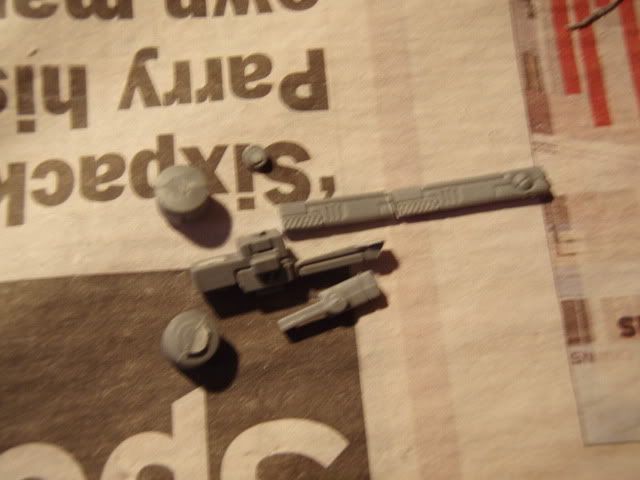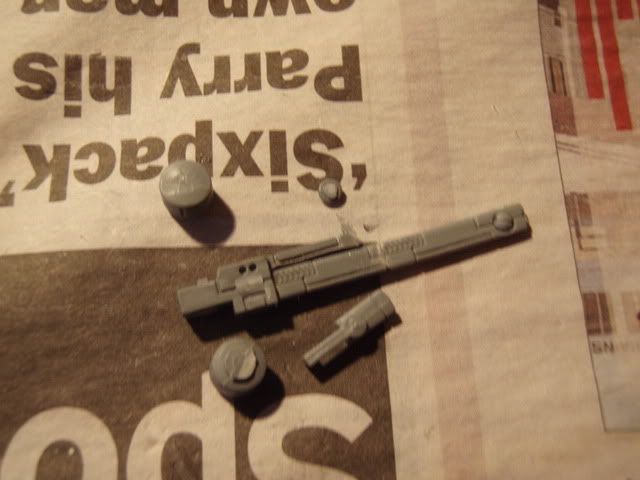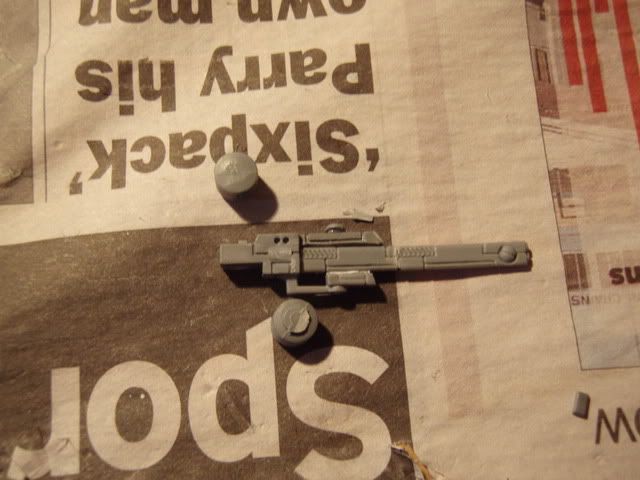 If you have any questions, feel free to ask, I would like to hear and comments you have, espicialy in regards to how you think I could improve them. I will post a full group shot with the completion of the third drone.
Thanks.