So, I don't like the sniper drones GW makes, and I think that rail rifle Pathfinders have no place in my army. That being said I used the rail rifle Pathfinders to "count as" the drones, and converted a drone to "count as" the spotter. The spotter is just a regular drone, with no pulse carbines. On one side is the target lock from the XV8, and the other side is a converted pulse pistol made from a chopped up pulse carbine. Any C&C welcome. Know that I haven't painted any lenses/basing or any of the fine detail work. That will have to wait until Golgothan is over. Enjoy
I made all three teams, and now my Necron friend hates me.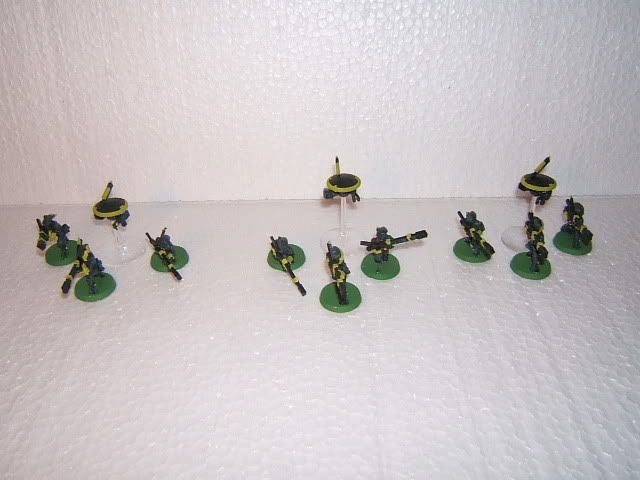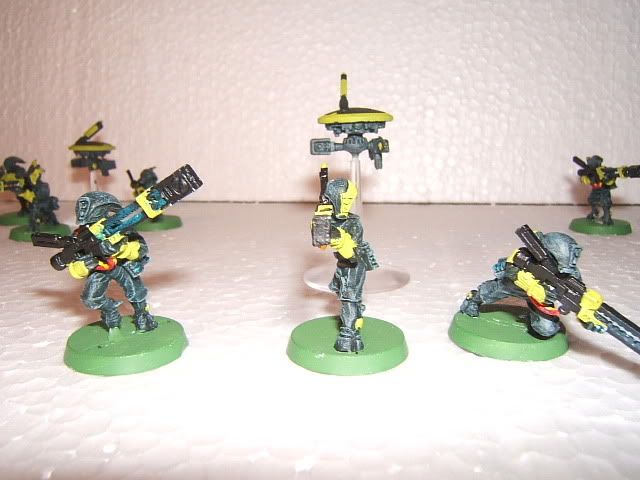 Here is a close up on the pulse pistol. I just shortened the barrel and cut a few pieces off, and then glued a chunk on the bottom for the magazine.
And then the "sniper drones" I just think they look cooler using the pathfinder models. Plus you save about $15 doing it this way.