Hey everyone, here's my first attempt to use greenstuff other than filling gaps, im fairly happy with it... normal SM model, with a few skulls and bits cut off and some differing sized holes drilled into his armour to make it look all rotten..
The distended belly turned out good, i used some drill bits (the non-cutting end that goes into the drill) to make the holes, with a few small rolled up 'sausages' for the entrails. The right foot is still a WIP, its going to be some crazy tentacled monstrosity but needs a few more bits to define the shape.
The head was drilled about 4mm deep (with a 1mm drill bit) and a slightly bent paper clip was superglued in place to form the basis of the horn. I was able to get a small lip formed around the horn to make it look like the horn goes into the helmet itself..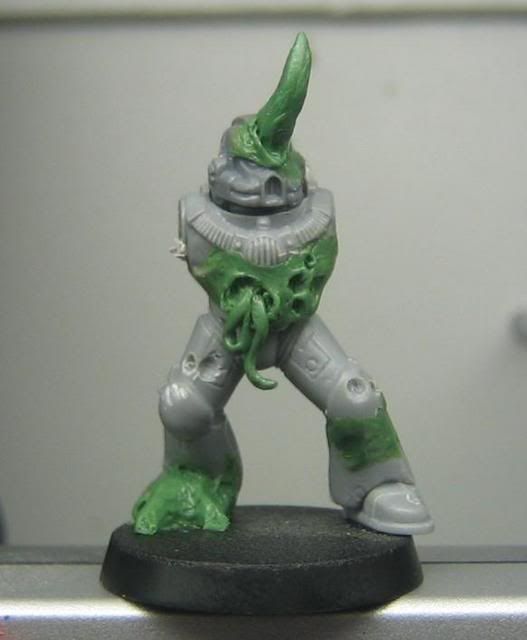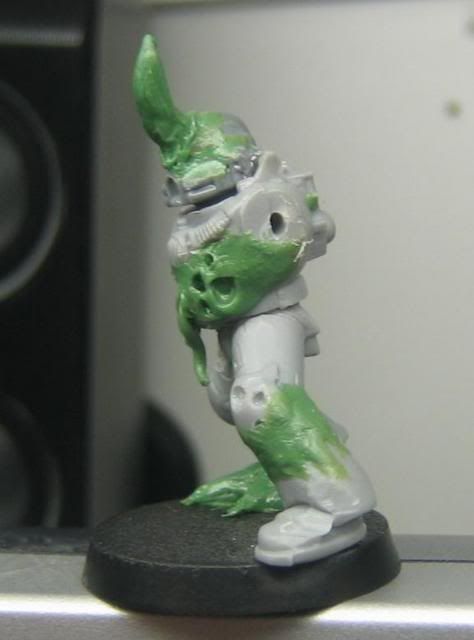 I havent done anything like this before, and im stoked- just wanted to share and get some feedback!!!
Cheers,
Kapow