Some more of my Tau conversions. Rather than split it into separate categories and spam the forum I'm going to post all of them in here.
I've made three separate support units for my Tau army to date.
First is my Fio logistics team. Earth caste ground crew for maintaining vehicles in the rear lines.

Nice group shot with a simple loader/transport drone.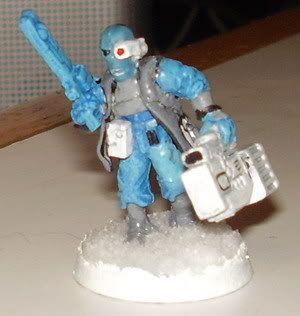 This guy was the first one I made and has a pulse pistol and a tool kit. I removed the the pistol is subsequent models as i didn't see Earth caste carrying weapons.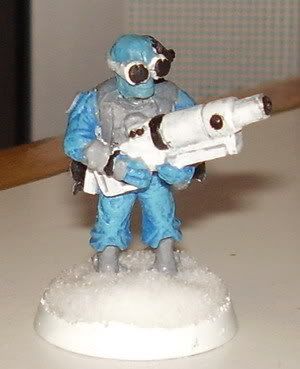 This guy is carrying a fusion torch for emergency field repairs.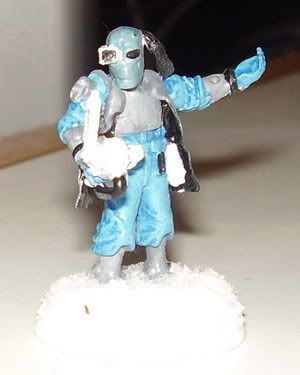 The work boss as I call him, carrying a diagnostic package.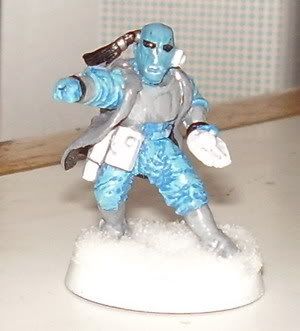 Our drone controller dude.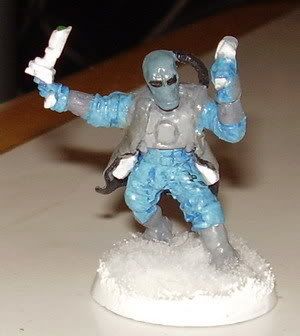 Last but not least the traffic controller.
Second is the Por diplomatic corp. Those brave water caste envoys of peace and unity in the name of the greater good.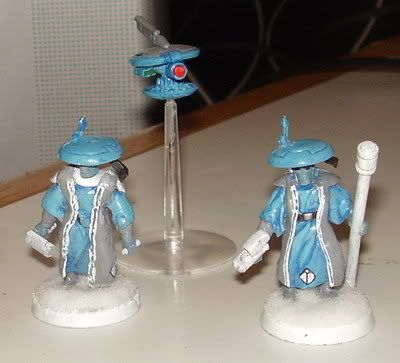 We'll start with a groupshot once again Two Water caste and a drone to accompany them.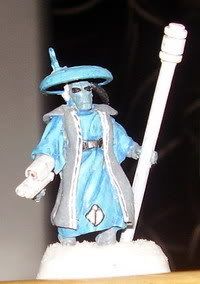 The first one I made, a nice staff and a little scanner thing of unknown function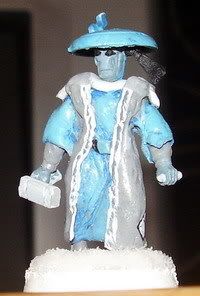 Por number 2, this guy has a holoprojector.
There's also a third Por but he's still a WiP sculpt and I'll add him to the topic in the near future.
Finally. The start of my Medical support element. Only two models so far, more to come including a couple of vehicles. unlike the others, this guy works on the front lines and has a small group of Firewarriors to protect him.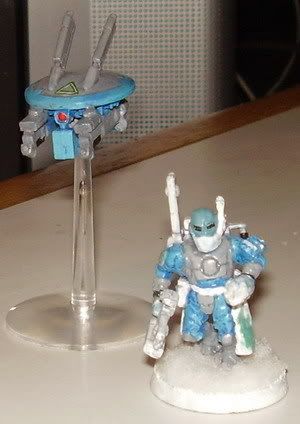 The medic and his drone.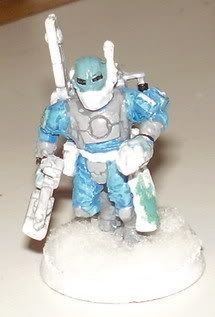 Our brave medic.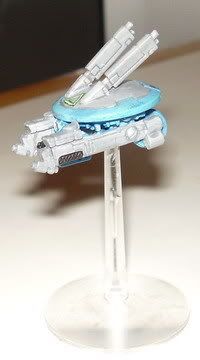 And his trusty medical drone.
I'll add more to this topic soon but feel free to leave your C&C as always. Hope you like them.