Sorry for being so late, I tried to get a private game in at my friends house but we were rushed to get over to Games Workshop (he had a doubles match), after that I remembered that I wasn't allowed out too late so I had to go straight home and couldn't get any pics with his digital camera. :'(
The good news is that I dug up a cheap webcam lying around. Enjoy: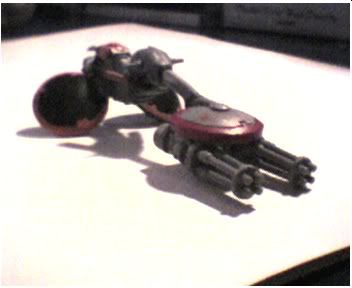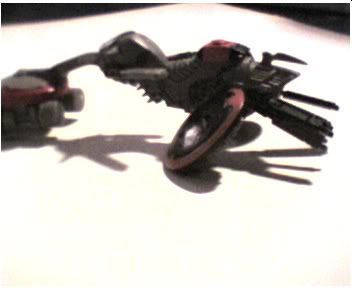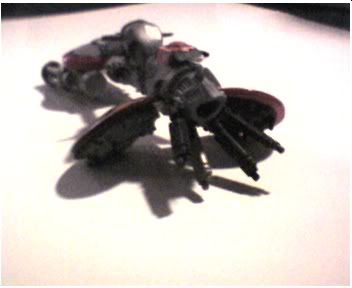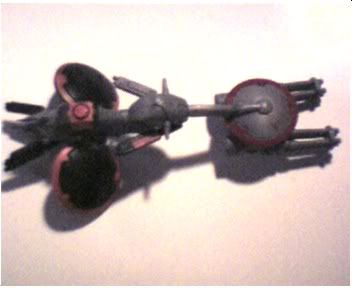 Hopefully the sketch will fill in any blanks from the blurriness of the pics, and vice versa*
I also have a rider made for it,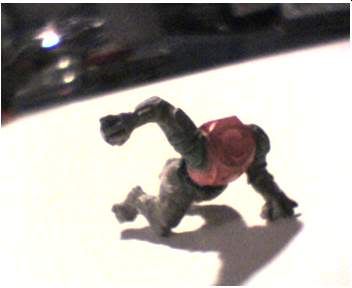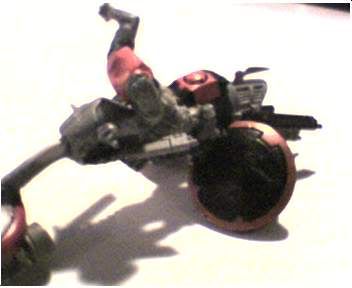 His legs were pretty hard to do -- you know the Fire Warrior legs that are really close together, one slightly raised (toes only touching the ground)?
Also his arm is raised up because I'm using him for a custom character. He will have a dark blade, muhahaha.