Yeah, the more I thought about it, the more a hardened case made sense.
So, I ripped off the satchel and here is the replacement so far (sorry for pic quality):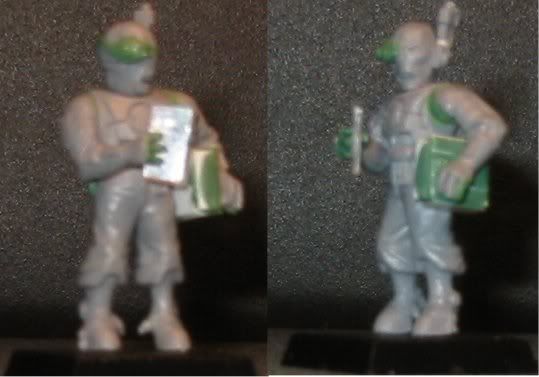 I used the clear clipboard idea as well.* The little GS blob at the belt under the right arm is a cylinder - be it an ejector or vial, or I don't know what.
Still need to finish the satchel (and add straps) and figure out if a pistol or rifle will be added.
Hope y'all like and thanks for the continued input
Edit : Since posting, I have added a small 'vid' screen on the back on the left wrist and a GS hose/wire from the rear power pack to the small green cylinder. Also, it is hard to tell from the pics, but the clip board is indeed clear, it just catches the light very very well :P