These are all my conversions to date!
CLick on them don't be afraid they wont bite.. just give you great quality in what they look like.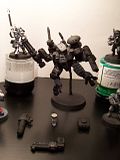 The extended leg, shin gaurd, knee pad, and Magnetic Crisis Suit.
my Duel wielding bare head FW... one of my first conversions... i didn't have a codex until this new one came out. I am using this one and the other as Body gaurds for the moment.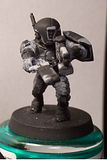 My duel wielder with helm
A little conversion that allows the FW to hold his wep at a slight angle to assest the situation.
My attempt at a markerlight for one of my FW Squads.
Aclose up on the spead
And a group Pic