Re: Cracked Laptop Screen
---
What a co-incidence! My laptop screen cracked recently, im on it now, so i know for a fact that it can be repaired. You can just send it to your store. You cant get any money back, but a computer repair store can order a new a new screen in for you, and install it. If you live in the uk, Then the computer repair company "The Tech Guys" Can fix it for you, and i recommend it. Although, i had to pay £130 for it. If you have the money, i strongly recommend it. But if you dont, you could always hook it up to a second hand monitor, as Scorpion said.
__________________
(C:/Dos)
(C:/Dos/Run)
(Run, Dos, Run!)
"Roses are #FF0000, violets are #0000FF, all my base are belong to you."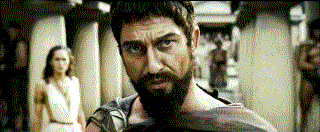 Quote:
Originally Posted by Circus
Circus: Yes well Bubgum we've been gradually establishing today that you're wrong
Quote:
Originally Posted by Anton
Anton: I placed the broom between my legs, engaged the engine, applied the gas and away I was.
Quote:
Originally Posted by Timjim
I'm working on it, I'll even unclip the crotch flap so it swings