Ok, ok. So the previous two scenarios weren't fair because of complete and total annihilation by extreme ease that's impossible for another army to accomplish. So, let's mechanize them.
In fact, let's give the Space Marines:
8 Tactical Squads, each with a Plasma Gun and Missile Launcher
All mounted in Rhinos
1 Devestator Squad in a Rhino with 4 Heavy Bolters
And we'll stick Calgar in a Land Raider Crusader and hold it in Reserve.
This is a 2500 illegal army list
that will have 90 Space Marines in it.
Meanwhile, I'm going to remove the large unit of Scouting/Fleeting Kroot and replace them with some more Fire Warriors. Same deployment. This is again, myself versus myself.
TAU TURN ONE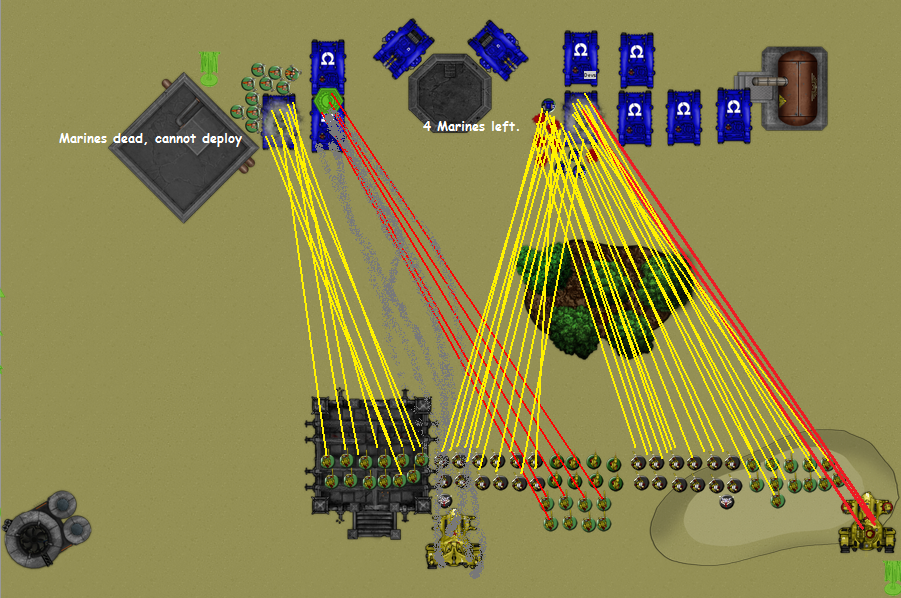 MARINES TURN ONE
TAU TURN TWO
MARINES TURN TWO
TAU TURN THREE
MARINES TURN THREE
TAU TURN FOUR
MARINES TURN FOUR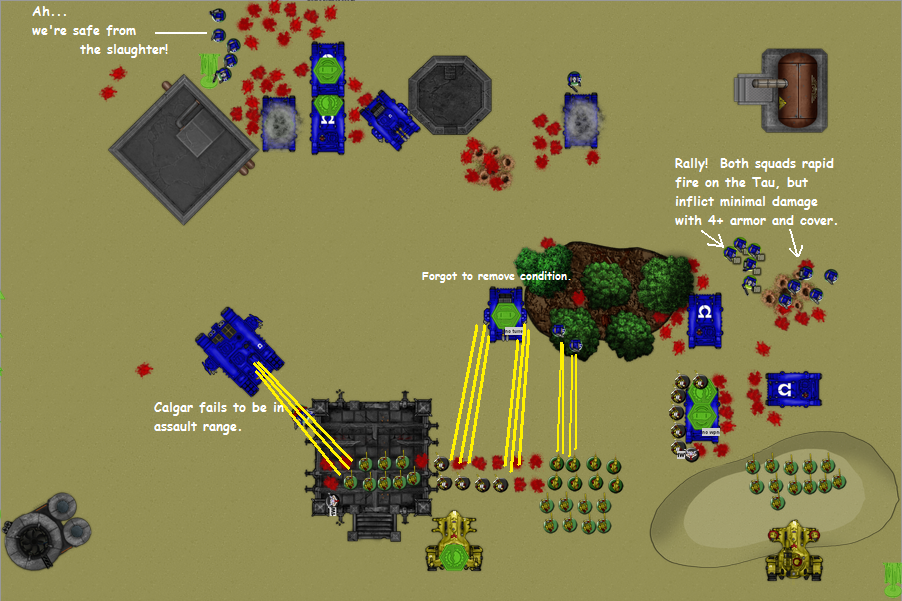 TAU TURN FIVE
MARINES TURN FIVE
TAU TURN SIX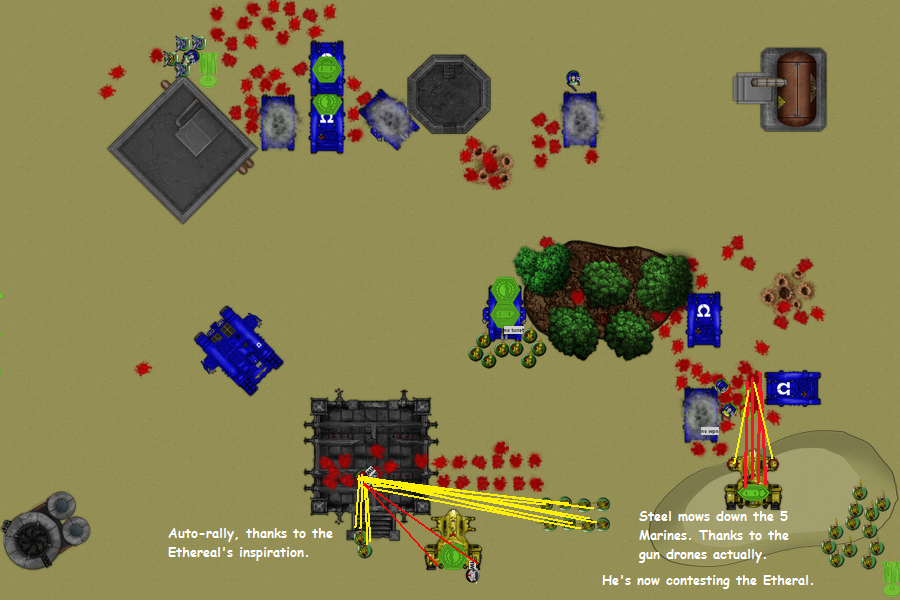 MARINES TURN SIX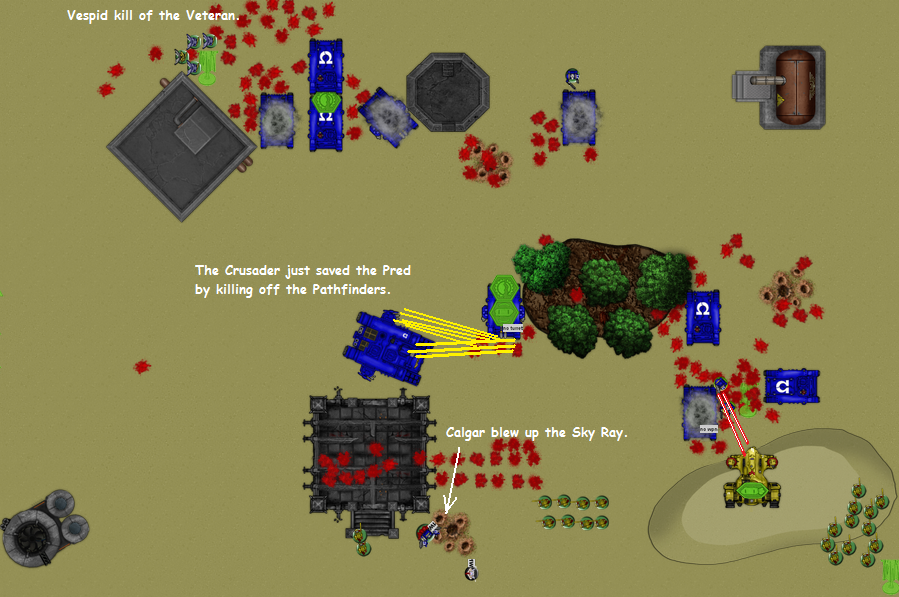 TAU TURN SEVEN
MARINES TURN SEVEN
----------------------------
Still supporting Heavy2 Pulse Rifles and Assault2 Pulse Carbines?