This game was played on Vassal with NecronMasterLord.
The army format for this game was a 375 point combat patrol. We played the game as a Capture and Control mission, with Pitched Battle setup.
My forces are the Space Marines; NecronMasterLord's are the Tyranids.
My list: 375 points
HQ- Captain- 95
Thunder Hammer, Storm Bolter
Troops- Tactical Squad- 90
6x Marines
Tactical Squad- 90
6x Marines
Heavy Support- Whirlwind Castellan- 95
Storm Bolter, Extra Armour
His list: 374 points
Elites- Warrior Brood
3x Warriors, Deathspitter, Devourer, Venom Cannon, 3x Scything talons
Troops- Gaunt Brood
8x Gaunts w/ Fleshborer, Scuttlers, Without Number
Ripper Swarm
7x Ripper bases w/ Spinefists, Enhanced Senses
Heavy- Carnifex
Scything Talons, TL Deathspitter, Spore Cysts
I got first turn because he set up the board.
Setup.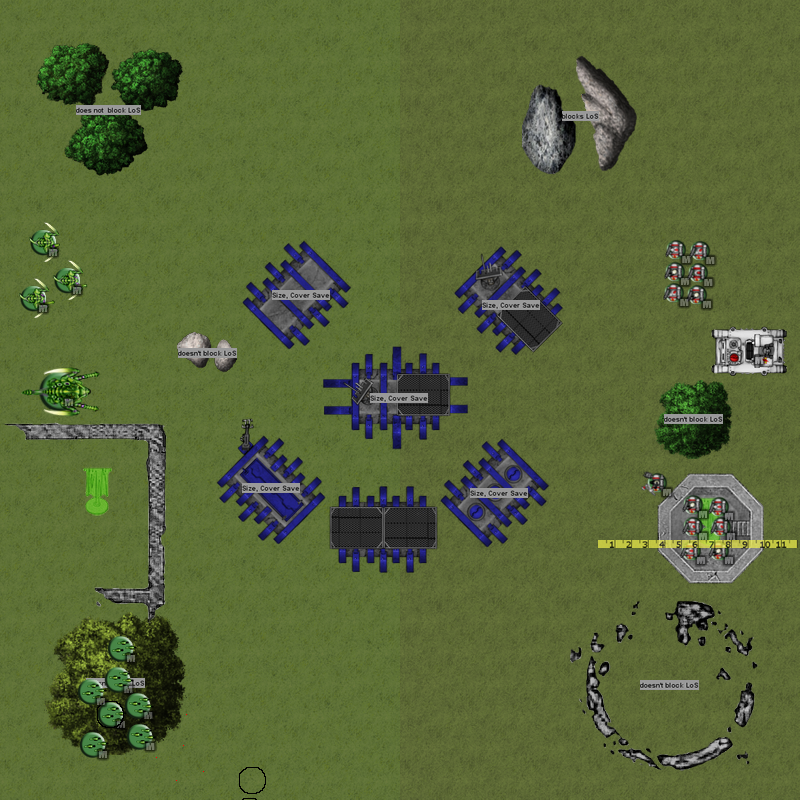 He kept his Gaunts in reserve and deployed along the left side, while I deployed along the right side.
Turn 1
My Tactical squad and Captain ran toward the central bunkers, while my whirlwind dropped a minefield near his warriors. My other Tactical Squad camped on my objective.
He sent his Warriors and 'Fex up the top and middle, while his rippers moved along the bottom toward my objective.
Turn 2.
My Captain joined the Tac squad and advanced into the buildings. My Whirlwind dropped another minefield to limit his movements.
He stopped his 'Fex and kept his Warriors and Rippers moving. Gaunts did not arrive. He killed one Tac marine his 'Fex's shooting.
Turn3.
I prepared for a charge and shot up his warriors, killing 2 and wounding the third. Dropped another minefield and scattered badly. I also killed a Ripper base and wounded another. Charged in the assault phase, and finished the last warrior with the Captain's hammer.
He lost synapse, but avoided the penalties with fearless units.
He killed another marine with his 'Fex, and one with the Rippers. Still no Gaunts.
Turn 4.
I continued my flanking maneuver around toward his base, skirting the mines. Killed two more Ripper bases and dropped another badly scattered minefield.
He moved his 'Fex and tried to shoot my Tac squad off my objective, but I saved everything. His gaunts arrived and passed their leadership test.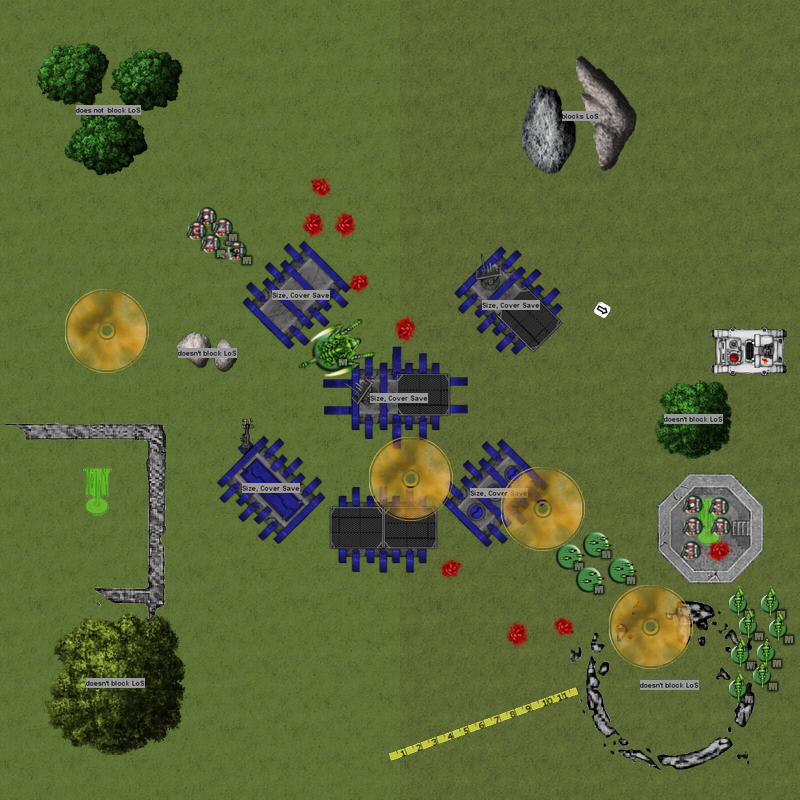 Turn 5.
Continued flanking. Killed some gaunts and dropped another minefield. Gaunts failed morale check, and fell back into mines.
'Fex advanced. Tried again to shoot me off my objective, but failed. Gaunts regrouped and charged, doing no damage.
Turn 6.
Continued flanking, and nearly arrived. Killed a gaunt in assault and wounded the 'Fex with mines.
He shot at my tank and scored a glance, with a crew stunned result. Reduced to shaken by armour.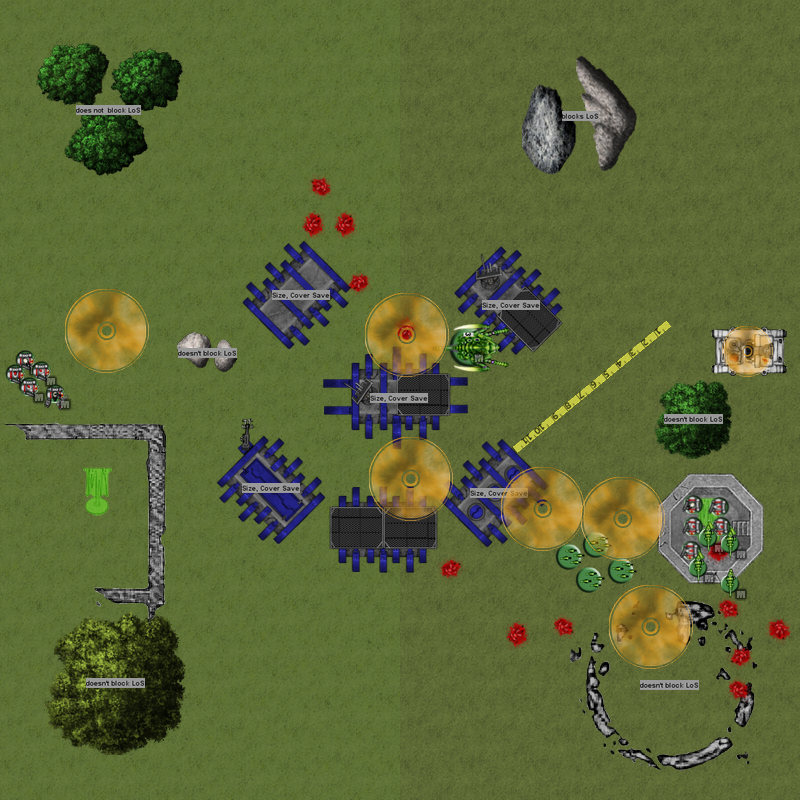 Turn 7.
Endgame. I finished with my Tac marines barely at his objective, and holding on by their nails at mine.
He charged my Whirlwind and destroyed both of its weapons. I finished the Gaunts at my home for an uncontested victory.
Result: Viorlashasui victor.