Vassal Boards
---
I wasn't exactly sure where to post these, but I'm quite certain this is the rightful spot. It is, afterall, art.
I have saved all of these boards if anyone wants to have/use them. A few of them you may have to click on one or three terrain features to get it viewed right when you upload them.
The idea behind some of them is to think outside the normal nature of the Vassal terrain. E.g. blood for magma, the basic building for a slab of flat concrete, Necron kills for bodies, merge buildings together to make new dimensions to the existing ones, unify the themes from different boards.
The boards also have a method for player (1) and player (2) to have a method of keeping track of kill points on a side-by-side scoreboard on the far right side by cloning skull counters, or use saved room on the left side to clone multiple Objectives before their placement.
DYGOS -- "CENTER OF DESTRUCTION"
A terrifying orbital bombardment shakes the ground before the battle begins.
-----------
DYGOS -- "PLASMA CONVERSION FACTORY"
A factory that must be taken/held at all costs. Just don't blow it up.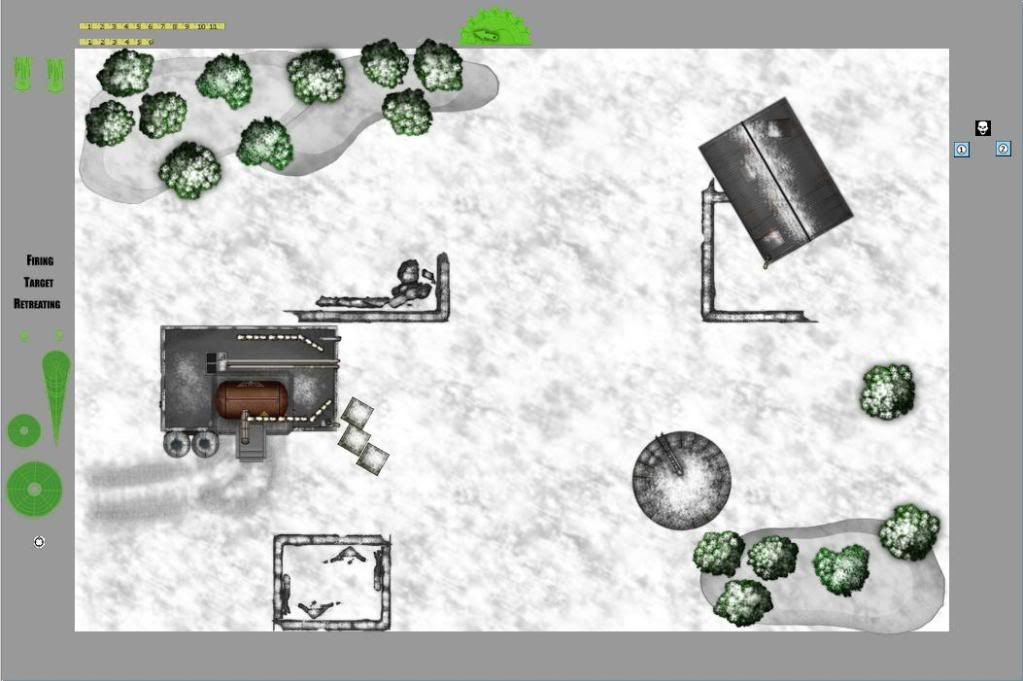 -----------
"BROKEN CITY SQUARE"
This deserted Imperial town is in ruins. Can you add souls to this ghost town?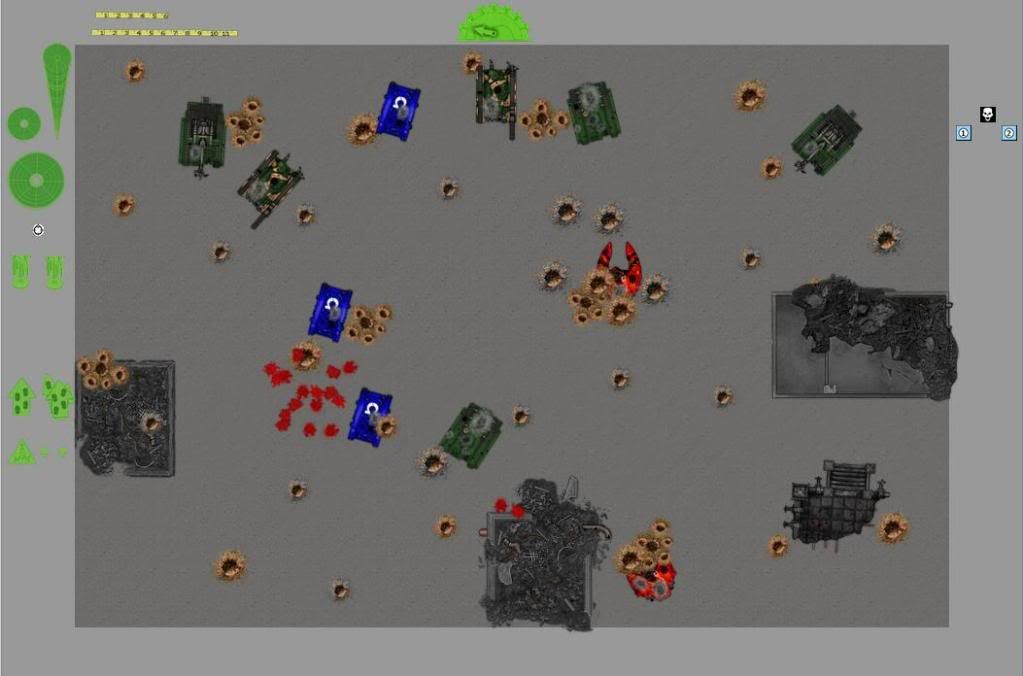 -----------
"CHAOS FARM HOUSE"
A traitorous farmer's land harvesting for Chaos.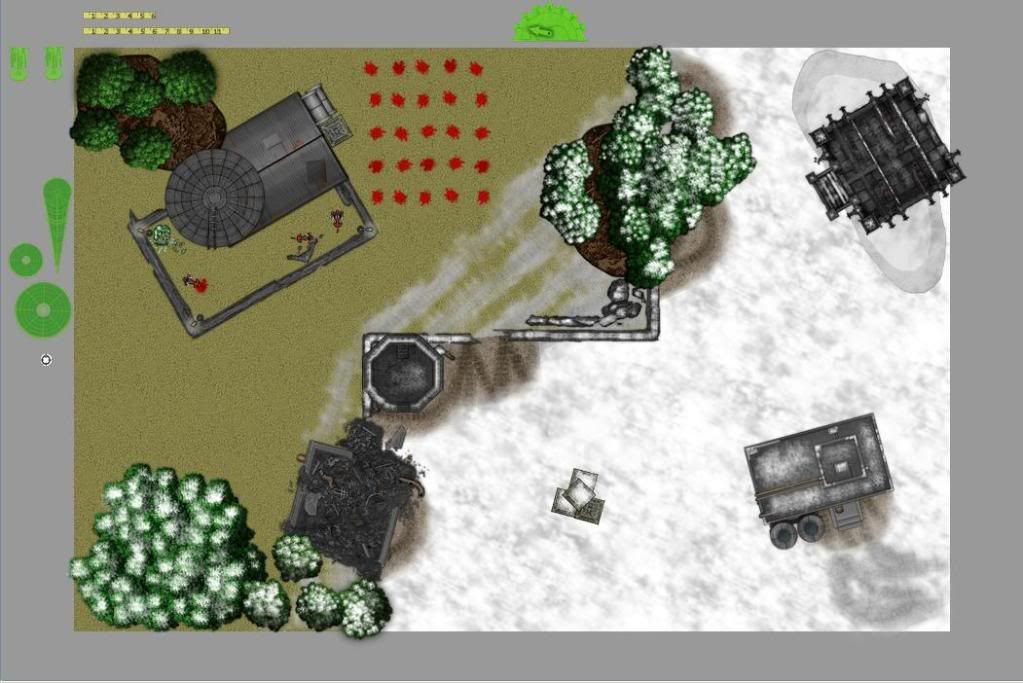 -----------
"FIELD OF TALIKK"
A recent volcanic eruption. The spoils for the victor!
__________________
If the Eldar see battle as a symphony,
Then the Elati have mastered a solo piece,
Of every instrument.

Games in the Past Month:
Tau: W-1, T-0, L-1
Witch H: W-0, T-0, L-0
Eldar: W-2, T-0, L-1
Guard: W-0, T-0, L-0
Other: W-2, T-1, L-0