As I've been supplying many-a-member with Christmas hats for this merry time of year, I decided to put up a little tutorial for how I make them, because it's really quite easy. Mind you, I'll still make y'all christmatised avatars if you want, but now you can now how to do it yourself.
Note - if you have any experience at all with photoshop, chances are you can do this anyway. It's extremely simple.
So... yeah, I'm using photoshop CS3. You can download a trial for free, buy it, or obtain it in other ways :shifty:
So, load up said image (I'm using Hive Tyrant Lord's avatar, in this example.) If you don't have the image on hand, right-click the avatar and click "Save File As:". Put in a name, and it'll download the picture.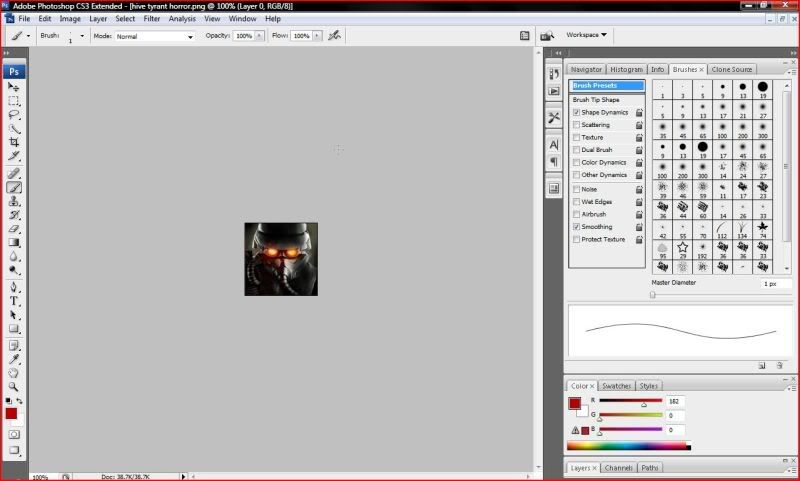 You'll notice the image is tiny. This is because it's an avatar, so you're going to want to zoom it in a lot. Hit CTR and + to zoom in, I usually do this 2-3 times to get it at a comfortable size.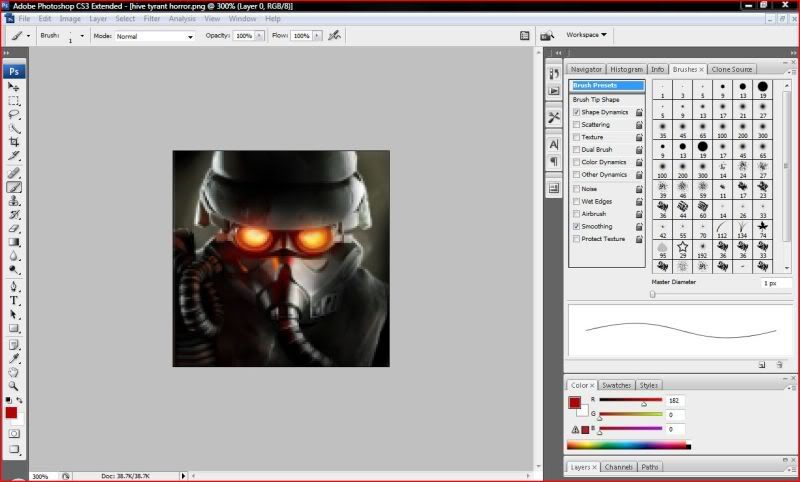 That, I can work with. Alright.
To start, get your brush at a decently large size. It changes per image (as the image size changes) but in general somewhere between 10-20 is a good size. Use the color sliders to get a dark red - I generally have the red at about 170 and the blue/yellow at 0. Draw the outline of the hat in this dark red, careful to include any things that stick out or may look odd next to the hat.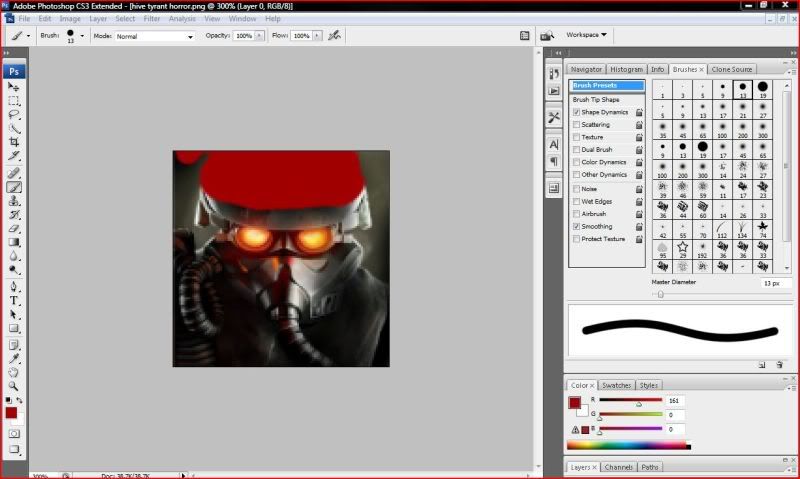 Next, use the same semi-large brush size and draw a strip of white under that hat, and then a little ball on the end. Then, get a light grey (I put it at maybe 200/200/200 r/b/y) and draw a smaller strip on the bottom of the white, on the ball and on the hat (notice I haven't done the ball yet - my mistake.) The digits in the color slider don't make a huge difference, as long as they're similar enough.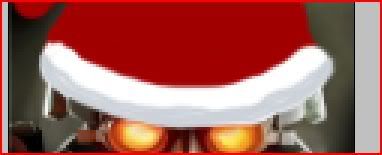 Next, do a smaller strip in a darker grey (this step is minor, so I didn't take a screenshot for it specifically). I usually do about 160/160/160 for this darker grey.
Then, time to touch up on the red. Up the red to about 200/0/0, and do a layer on top of the dark red, leaving a *little* dark red on the bottom edge of the hat.


Then, time to up the red all the way. 255/0/0. Repeat the last step, but leave a bit more of the middle red than you left the darker red. This should give you a nice blend for avatar purposes - of course, you could do a smoother blend, but who wants to spend an hour making a Christmas hat?

For this avatar, I'm now done. However, I generally highlight them when you can see the top. Take a tiny brush and draw a thin strip of very light red on top of the hat, to make a small highlight/reflection on it. Here's the approximate mix I use: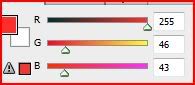 And... done! Easy, quick Christmas avatars that look good enough and take very quick. These take me 5 minutes to make, on average.
As I said, I'll still make you guys avatars if you want (as they're so easy, I don't mind at all), but now you know how to make your own in case you wanna do that instead.
The final product:
Thanks for reading!