I'm curious, does the Imperium of Man have any single vessel equivalent to one of these?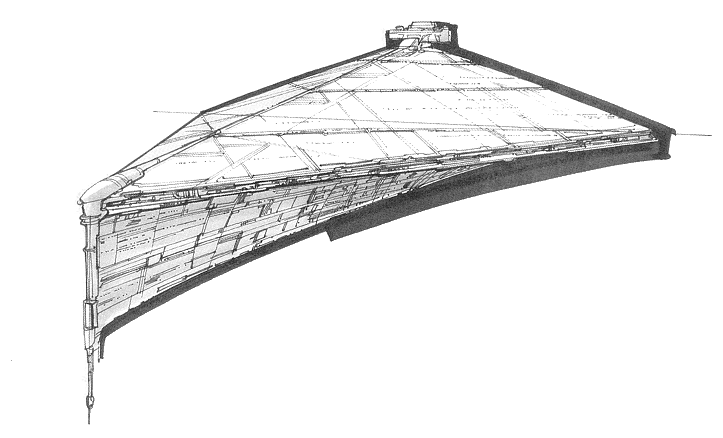 In case you don't recognise it, this is an Eclipse-class star dreadnought. It is over 17 kilometers long, manned by more than seven hundred thousand Imperial personnel, and boasts a prow-mounted superlaser, a smaller verson of the planet-destroying weapon borne by the Death Star. Beyond this, its titanic hull is covered by five hundred turbolaser batteries, seventy-five ion cannons, and more than five hundred heavy laser cannons. Its gaping hangars support six hundred TIE Interceptors, as well as eight squadrons of TIE bombers. It carries a hundred and fifty thousand stormtroopers, including soldiers of the elite Royal Guard Legion, along with a hundred AT-AT ultralight titan walkers. Its hyperdrive allows it to blast through interstellar medium at thousands of times the speed of light, reliably, efficiently, and at a moment's notice, though it wallows about like a whale at sublight speeds.
Any takers? ;D Blackstone fortresses don't count, because they're space stations, not battleships, and would probably (PROBABLY) obliterate this thing in short order.
EDIT: Forgot to mention, its shields can reliably absorb a sustained bombardment by a fleet amassing firepower equivalent to its own.