What's All This About Then?
Well, I had an idea in the middle of the night, as I often do, due to something Wargamer said, which doesn't happen in the middle of the night so often as a lot of people on this forum would like to think. The idea came from this section in one of his posts:
Quote:
Originally Posted by Wargamer
Space Marines aren't a race. If you count them as a race, you'd have to count Crisis Battlesuits as a separate race as well.

...

Keep this in mind: the Imperium exists on a scale few other races can compete with. If the Tau Empire was built on the scale the Imperium is, you'd probably have Crisis Suit formations operating as free-roaming units much as Space Marines do. If the Eldar still had an Empire, the Swordwind would most likely exist much as Space Marine Chapters do. As it is, no other race can afford to pool its elite in the way the Imperium does.
Now, a lot of people know (I think) that out of all sci fi tropes that have ever been and will ever be created my favourite by far is the concept of the alternate universe.
If we represent the Imperium as green, the Tau Empire as blue and the Forces of Chaos as red, consider that the Eldar, Orks and 'Crons are either so spaced out as to have no empire or are all-pervasive with no centralised command at all and the Nids are extra-galactic anyway, you are all aware that the galaxy currently looks something like this (forgive me if I misplaced the Maelstrom, this is from memory):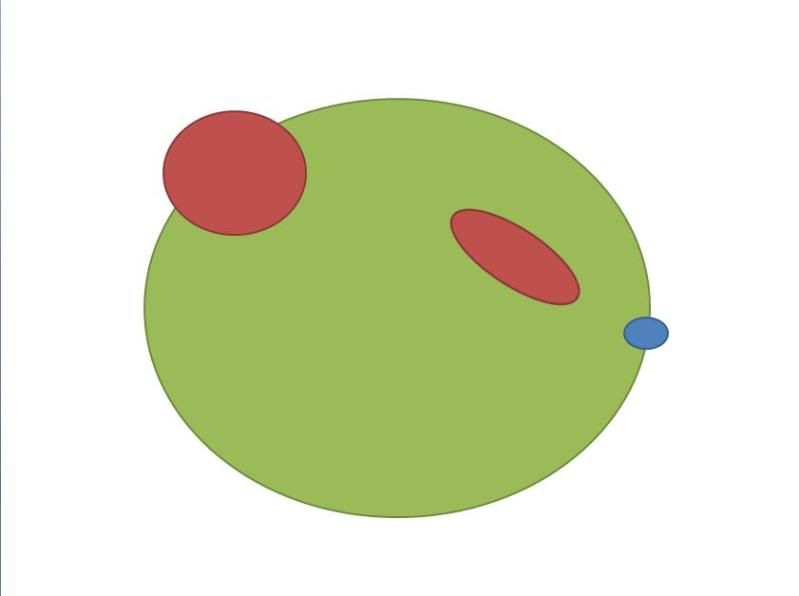 Well... let's colour the Eldar orange and imagine that rather than looking like
that
, it looks like
this
: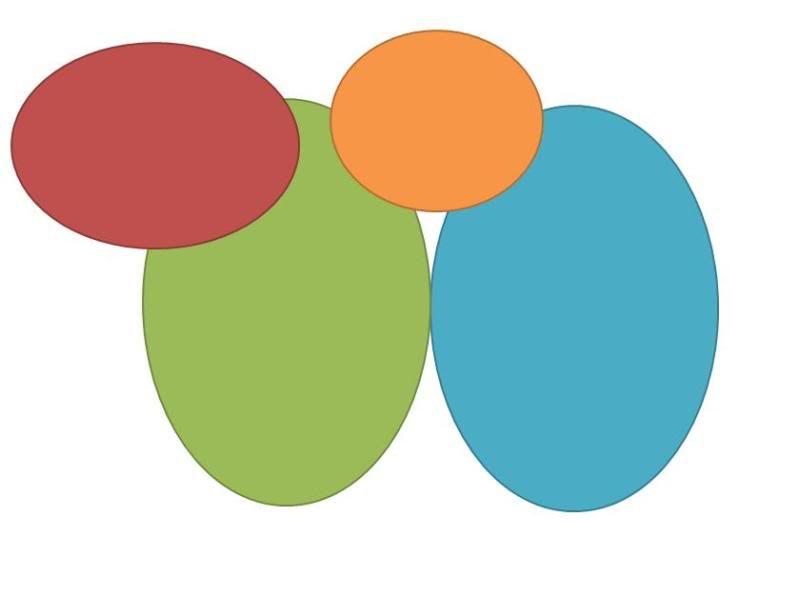 What Does This Imply?
Well, I came up with the notion of how the powers would be spaced before I thought of the
why
, but here are some thoughts that have come to mind:
The Orks, Necrons and Tyranids remain unchanged.
The Tau must have matured much earlier, spreading out into the galaxy much around the same time as the Great Crusade
For the Eldar Empire to remain intact the Fall could not have taken place, but if the Fall doesn't take place then the Empire would remain unchallenged - as such I would imagine the pleasure cults finally Aulma'd off the hardliners in Eldar society and this resulted in a civil war. The pleasure cultists fled to Commorragh, leaving the Dark Eldar in the same position they are in "our" galaxy, and the Eldar Empire in a weakened yet still competitve state.
If the Eldar do not fall as we know it, Slaanesh doesn't become such a power. As such the Eye of Terror doesn't exist, as it formed with Slaanesh's "birth." Without the existence of Slaanesh as a power, we therefore have three Gods of Chaos (and of course the minor Gods, and Slaanesh would number among them). Because there's no Slaanesh, Fulgrim remained loyal during the Heresy and rather than nine Legions vs nine Legions it became ten vs eight, and as such Horus had to flee before he could take on the Emperor. I would imagine that the Eye of Terror could have been born out of his hatred, with the power that the three Chaos Gods were trying to force through him.
So What About The Tau?
Well it was the notion of Crisis suits acting like "Space Marines for the Tau Empire" that caused this idea in the first place, so the armies of the Tau would be much larger. I imagine they'd be split much like the Imperial armies - Fire Warrior cadres (analogous to the Imperial Guard) and Crisis Cadres (analogous to the Space Marines). How would that work in tabletop terms? Well, I'd take Codex: Tau Empire and remove all Crisis suit options and replace them with Fire Warrior options (BS4 Elite Veterans, a Commander with Guard-esque advisory upgrades, that kind of thing), as well as adding in all the non-Crisis IA stuff. I'd then build a new Codex around a Crisis "Chapter" that'd be exclusively Crisis suits, with new weapons, formations (like BS4 ones), a transport (like the Orca but smaller) and other things that would pertain to an entirely-Crisis formation's style of war.
How would they get around their huge Empire when they aren't warp capable? Either wormhole technology or stargates (the in-space kind, not the on-planet kind). I'm not sure which is more plausible or more awesome, which brings me to...
What Do I Want From You?
I never thought this could be a one-man project.
I'm throwing this out here because I'm curious to see if anyone else is interested in the concept of alternate universes and specifically this one, it's much closer to 40k's universe than my original alternate universe project, as everyone's the same personality-wise it's just the balance of power that's different, and most importantly if anyone's interested in fluffing this out with me, possibly even writing Codex supplements in the same way people do for Warhammer 30,000. Perhaps it could even get a project board, if it gets enough interest.
So... who'll be the first to bite?